All about McLaren: What fans Googled during the 2023 Qatar Grand Prix
Discovering fan curiosity with Google Trends data: A closer look at the most popular search queries during the 2023 Qatar Formula 1 Grand Prix
The 2023 Qatar Grand Prix, the 17th round of the Formula 1 World Championship, was as unpredictable as it was historic, for Red Bull's Max Verstappen clinched his third Driver's Championship under unusual circumstances. It was the fourth race of the season to adopt the sprint format, and it was here that Verstappen's title triumph was sealed when his teammate, Sergio Perez, suffered a race-ending accident, putting him out of championship contention due to the substantial points gap between the two. Despite not winning the Sprint, which went to McLaren's rookie Oscar Piastri, Verstappen reigned supreme in Sunday's main event under challenging racing conditions. Joining him on the podium were both McLaren drivers, Piastri and Lando Norris.
In the spirit of maintaining the tradition I initiated at the season's dawn in Bahrain, I delved into Google Trends post-race to explore the most popular Formula 1-related search topics during the event.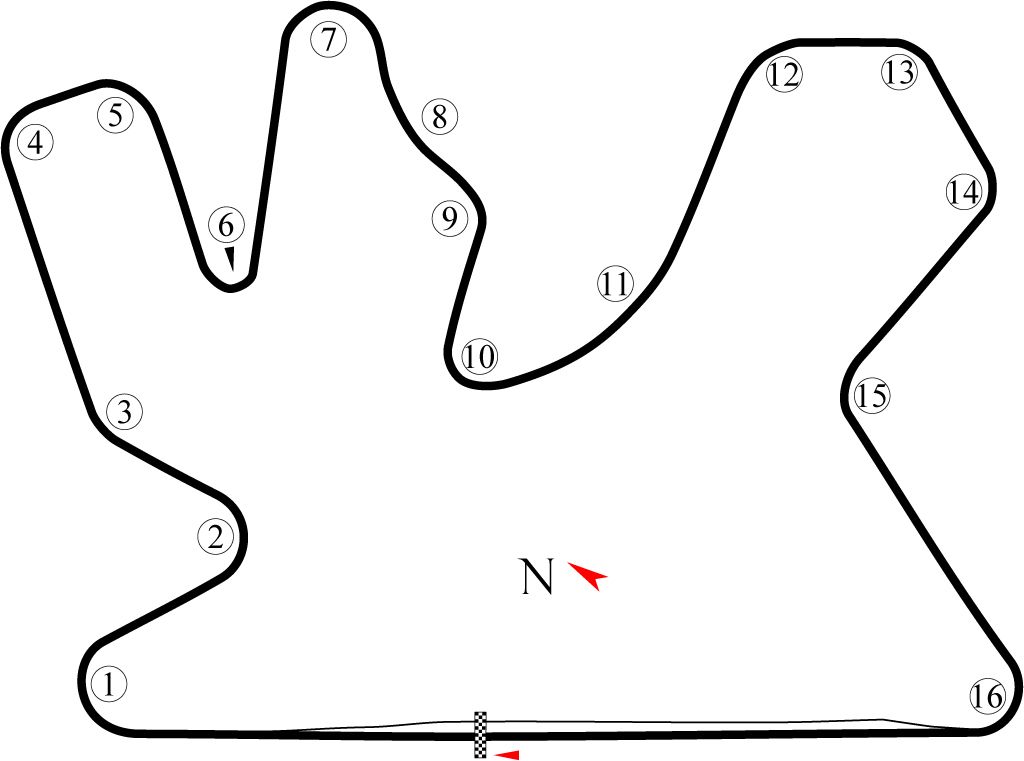 On Sunday, October 8, at 18:45 UTC (21:45 Doha local time), I wrote "formula 1" in Google Trends to discover the most popular worldwide related queries from the preceding hour. This one-hour window captured the race's last 42 minutes and the 18 that followed. During this period, Google's global interest index (Figure 1)—a score calculated by Google's algorithms based on the number of users Googling "formula 1"—peaked at 18:33 UTC, six minutes after Max's crossed the finish line.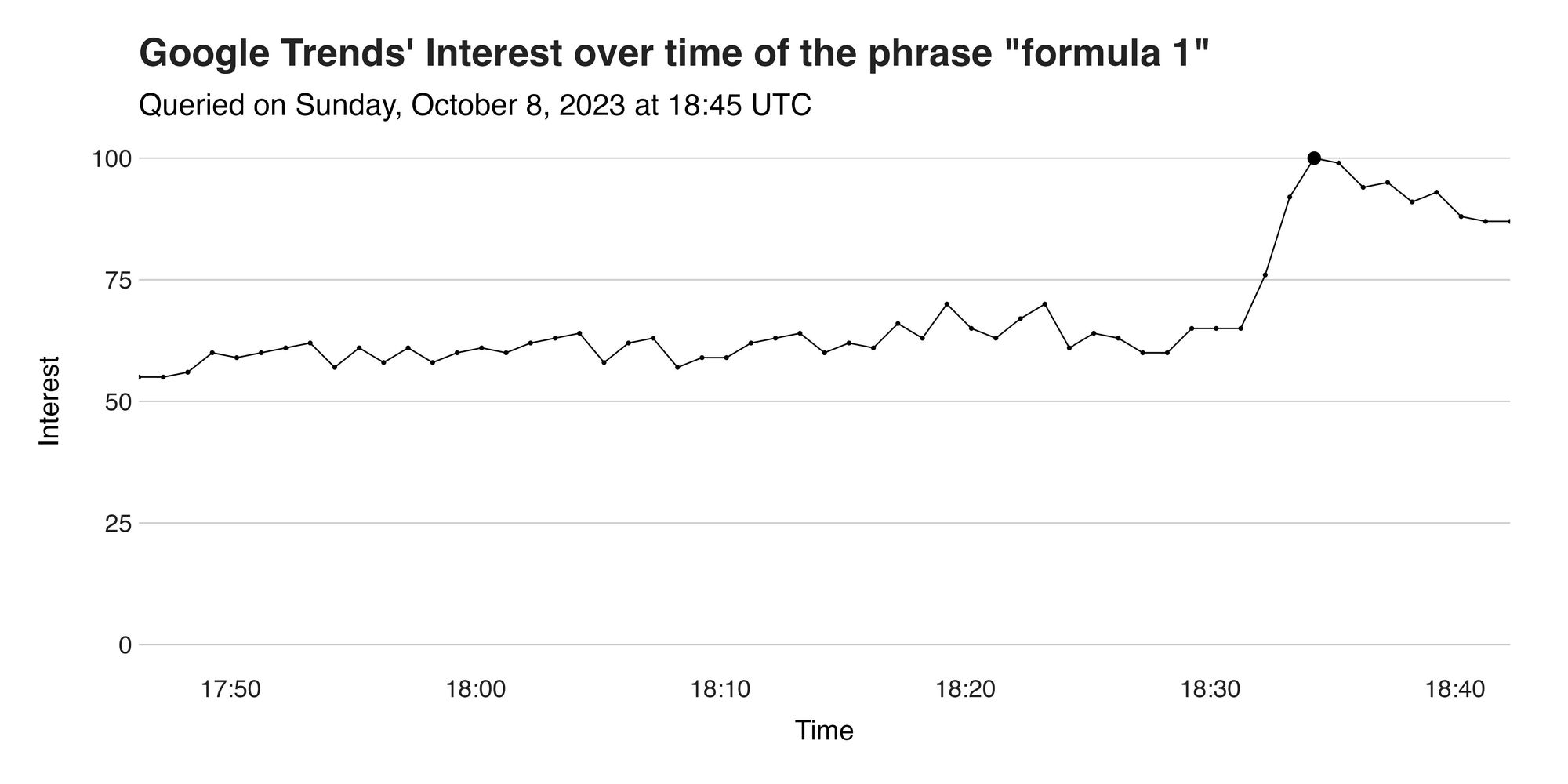 The hour's most searched queries and topics (Figures 2 & 3) related to "formula 1" were centered on the Driver of the Day accolade, McLaren, and its driving duo. The Driver of the Day, an award determined by fans, was bestowed upon Oscar Piastri. The "DHL Fastest Pit Stop Award" was the most notable among the "related topics," applauding McLaren's phenomenal and record-setting 1.80-second pit stop. Logan Sargeant of Williams Racing also made headlines, presumably due to a surge in interest after he was forced to retire from the Grand Prix owing to heatstroke symptoms.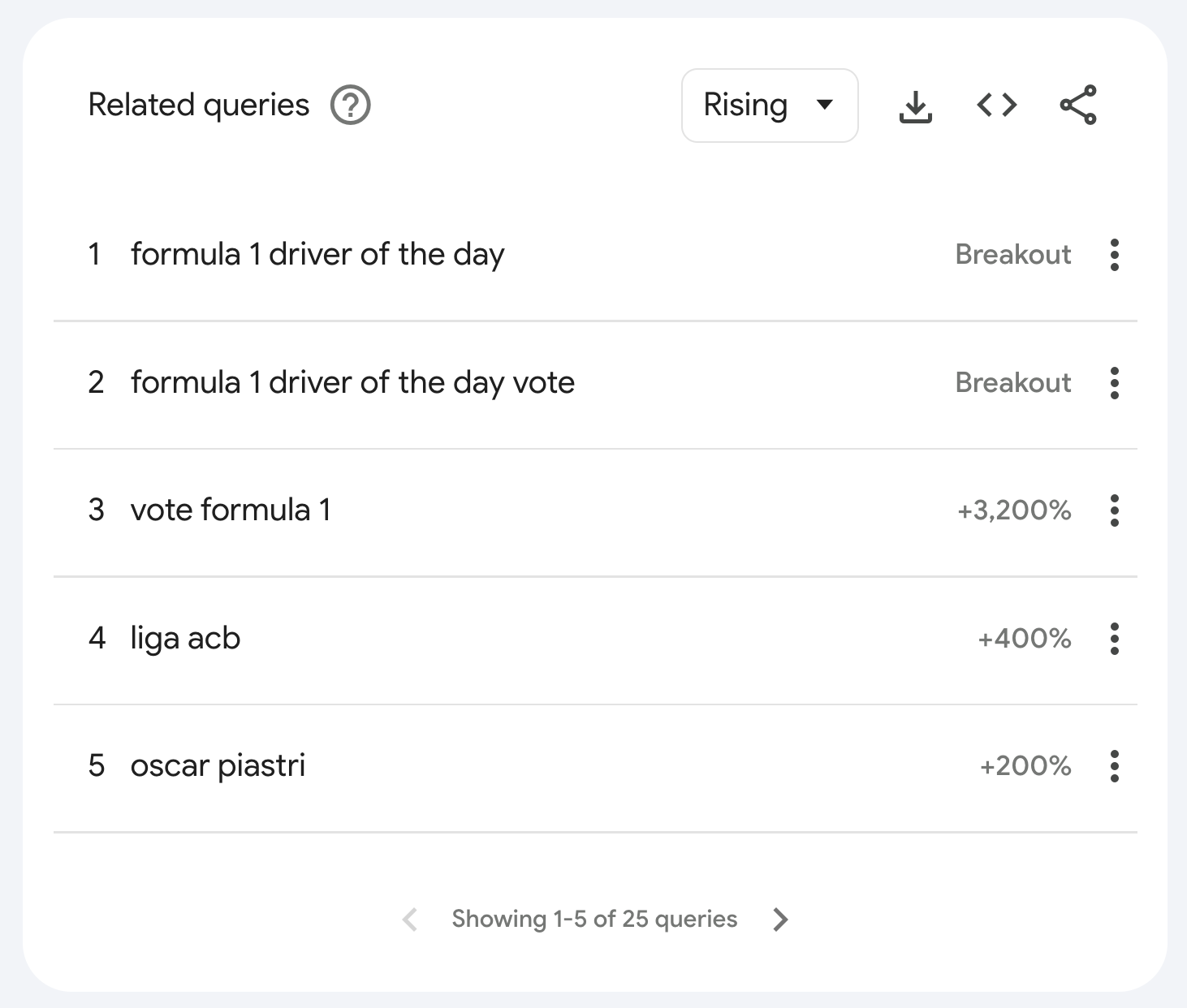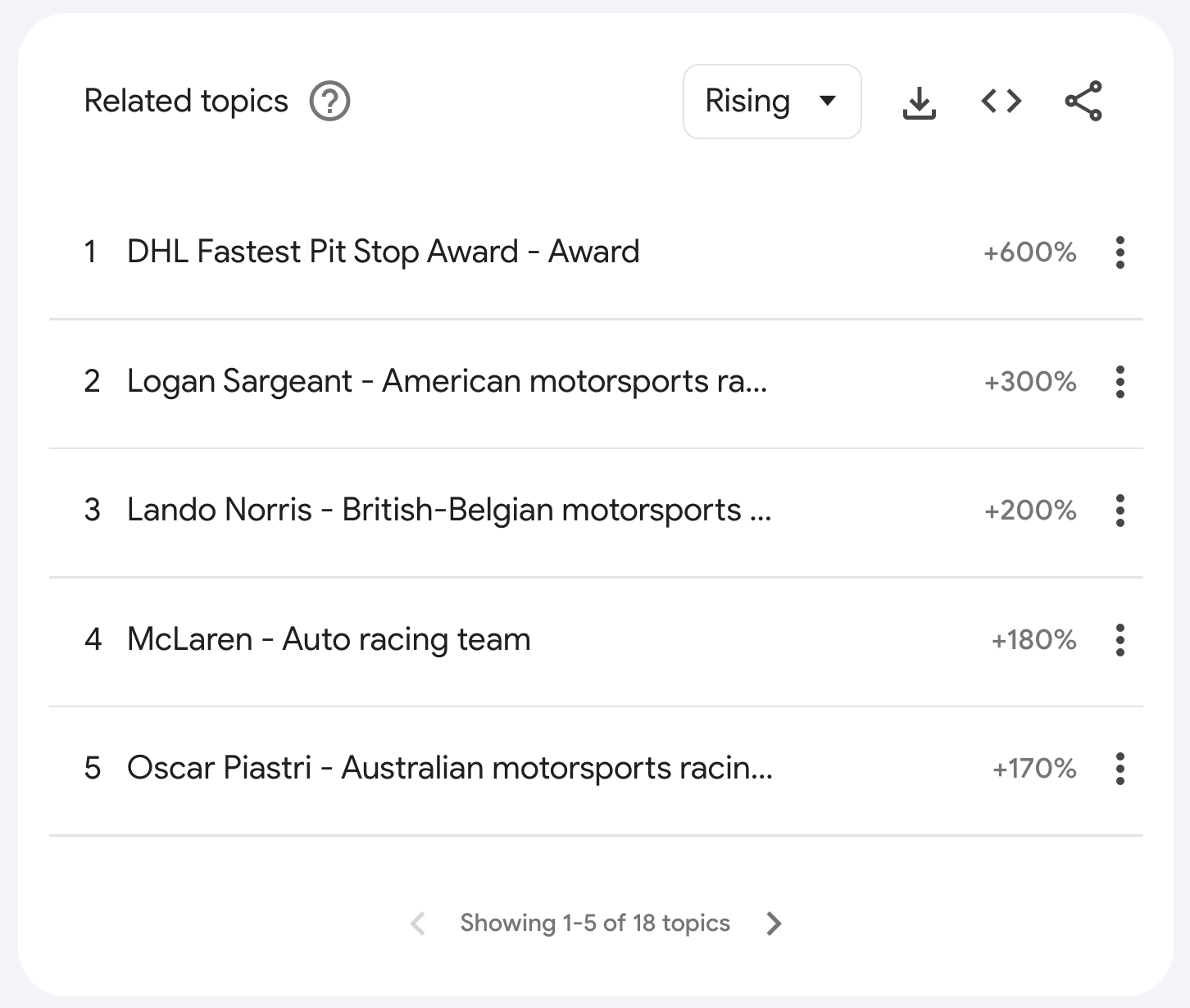 Breaking down the search interest by region (Figure 4), Qatar, the host nation, predictably topped the charts for "formula 1" searches. The list was complemented by Grand Prix hosts Spain, Mexico, and Italy.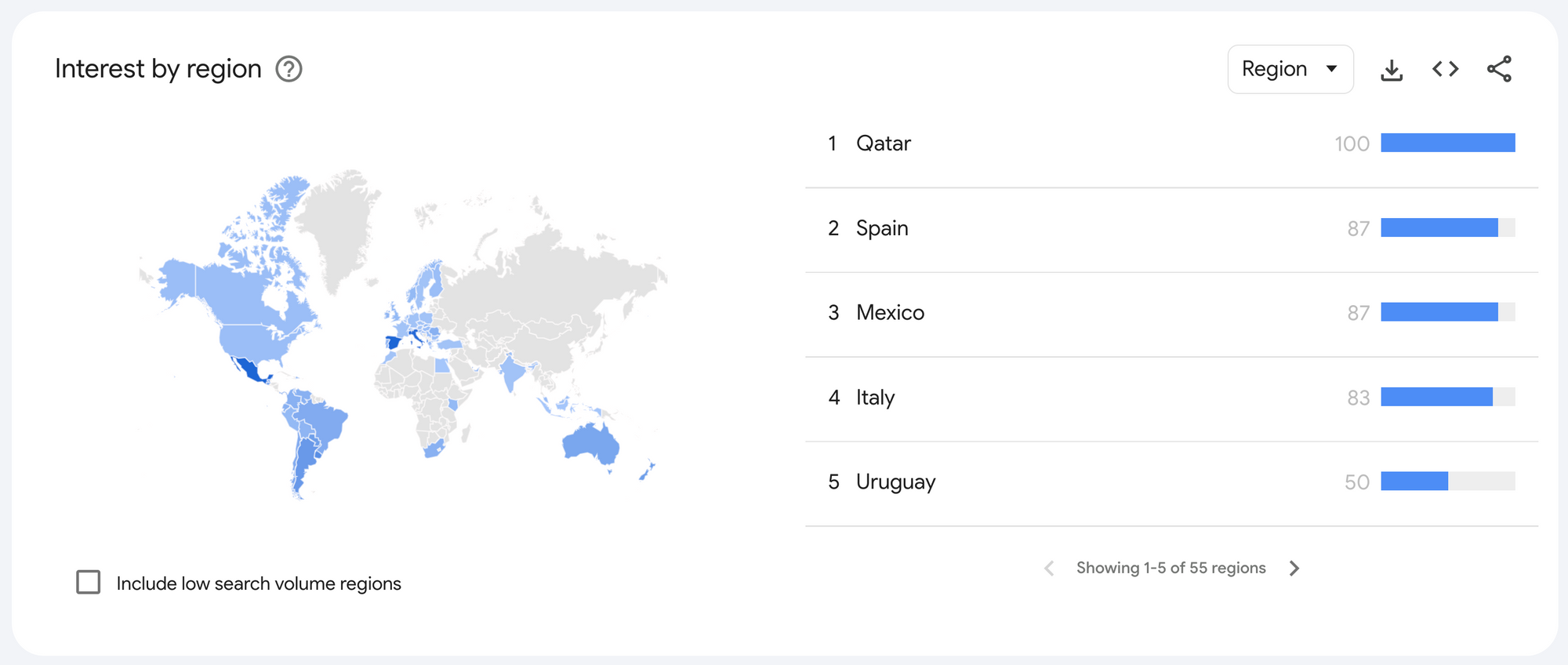 Having analyzed Google Trends after every race since the season's opener, and with merely five more Grand Prix on the horizon, there's a feeling of nostalgia about this ritual I've maintained since March 2023. Delving into these patterns provides a unique lens into the real-time curiosities of fans across the globe. It's an engaging interlude as I tune into the podium celebrations. This weekend, the trending buzz was undoubtedly about McLaren, marking a weekend that will be remembered in F1 history.