What fans Googled during the 2023 São Paulo Grand Prix
Discovering fan curiosity with Google Trends data: A closer look at the most popular search queries during the 2023 São Paulo Formula 1 Grand Prix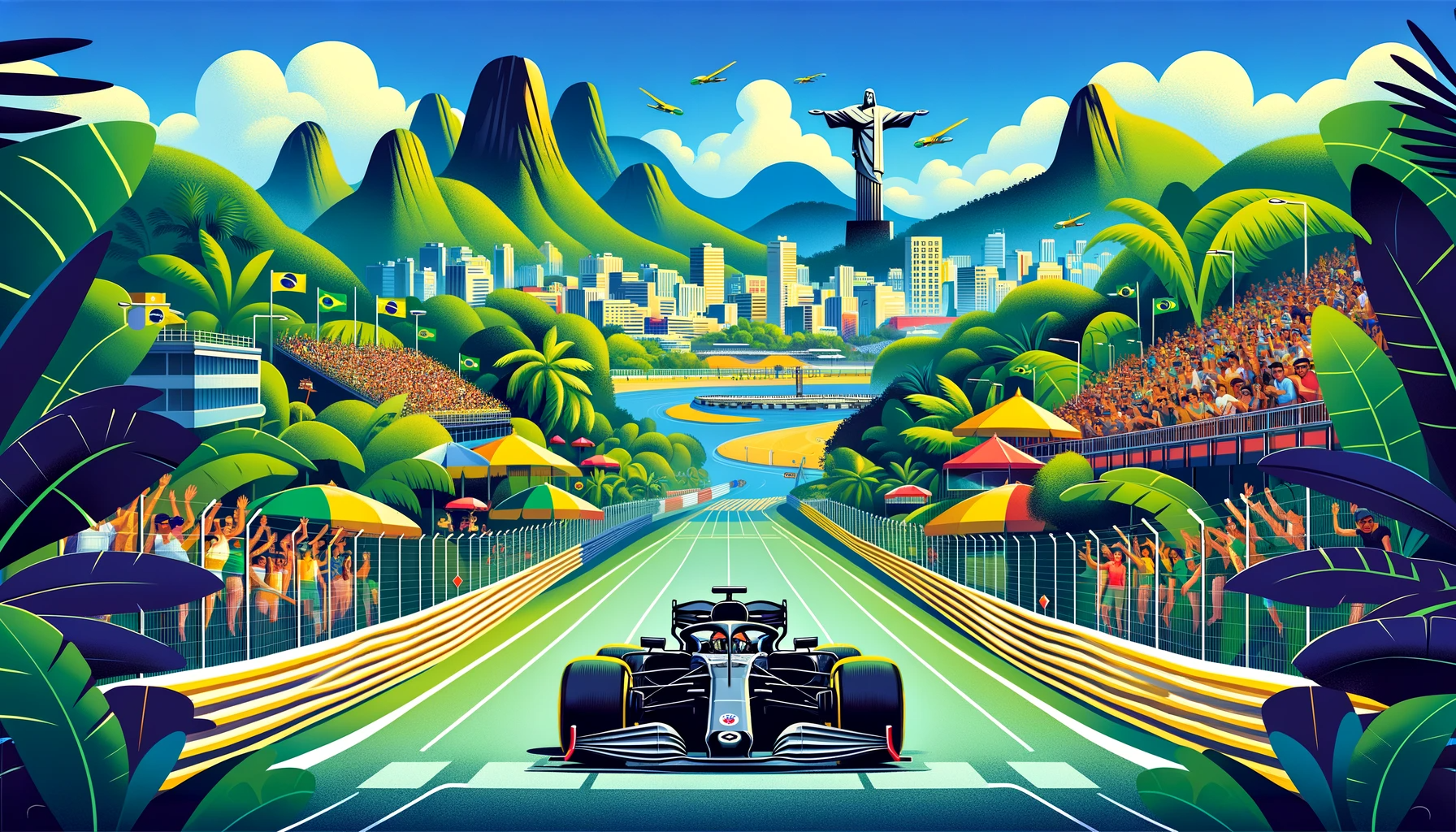 In my ongoing series of analyzing Google Trends data post-Formula 1 races, I've always aimed for objectivity, letting the data speak for itself. However, for the São Paulo Grand Prix, I'll make an exception and share a bit of personal context. As I settled in on Sunday morning for the race, I was almost certain of hearing the Dutch anthem by the end - a rather obvious prediction based on the season's trends. Yet, I had hope for a race as electrifying as the previous year's, where we witnessed George Russell's first triumph and Mercedes' stellar performance.
But, the race took an unexpected turn right from the formation lap. A hydraulic issue sent Ferrari's Charles Leclerc crashing into the wall even before the official start. The drama continued with a collision between Haas' Kevin Magnussen and Williams' Alex Albon, leading to their early exit. Despite these setbacks, the race was a spectacle, culminating in Red Bull's Max Verstappen clinching another victory in his record-breaking season.
In the spirit of maintaining the tradition I initiated at the season's dawn in Bahrain, I delved into Google Trends post-race to explore the most popular Formula 1-related search topics during the event.
On Sunday, November 5, at 19:12 UTC (16:12 São Paulo local time), I wrote "formula 1" in Google Trends to discover the most popular worldwide related queries from the past hour. This hour window captured the final 44 minutes of the race and the following 16 minutes. During this period, Google's global interest index (Figure 1), a metric devised by Google's algorithm reflecting the volume of users searching for "formula 1", peaked at 19:08 UTC.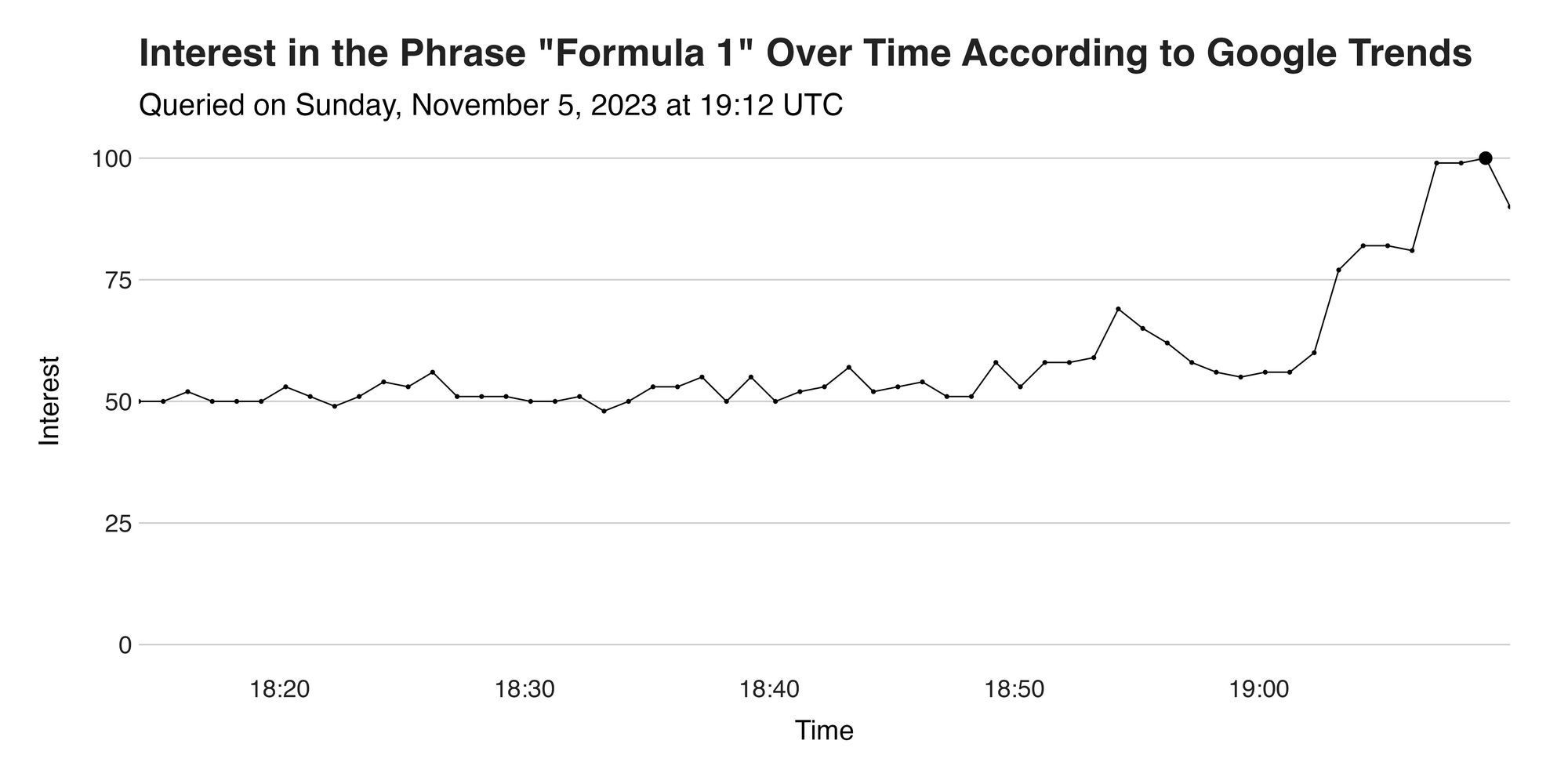 The predominant worldwide searches during this hour, as illustrated in Figure 2, revolved around two main themes. The top three queries were about the Driver of the Day award, a fan-favorite where viewers vote for the most impressive driver. The other popular searches, "punti/puntos Formula 1" (Italian and Spanish for "points"), likely pertained to the sport's scoring system or the current standings.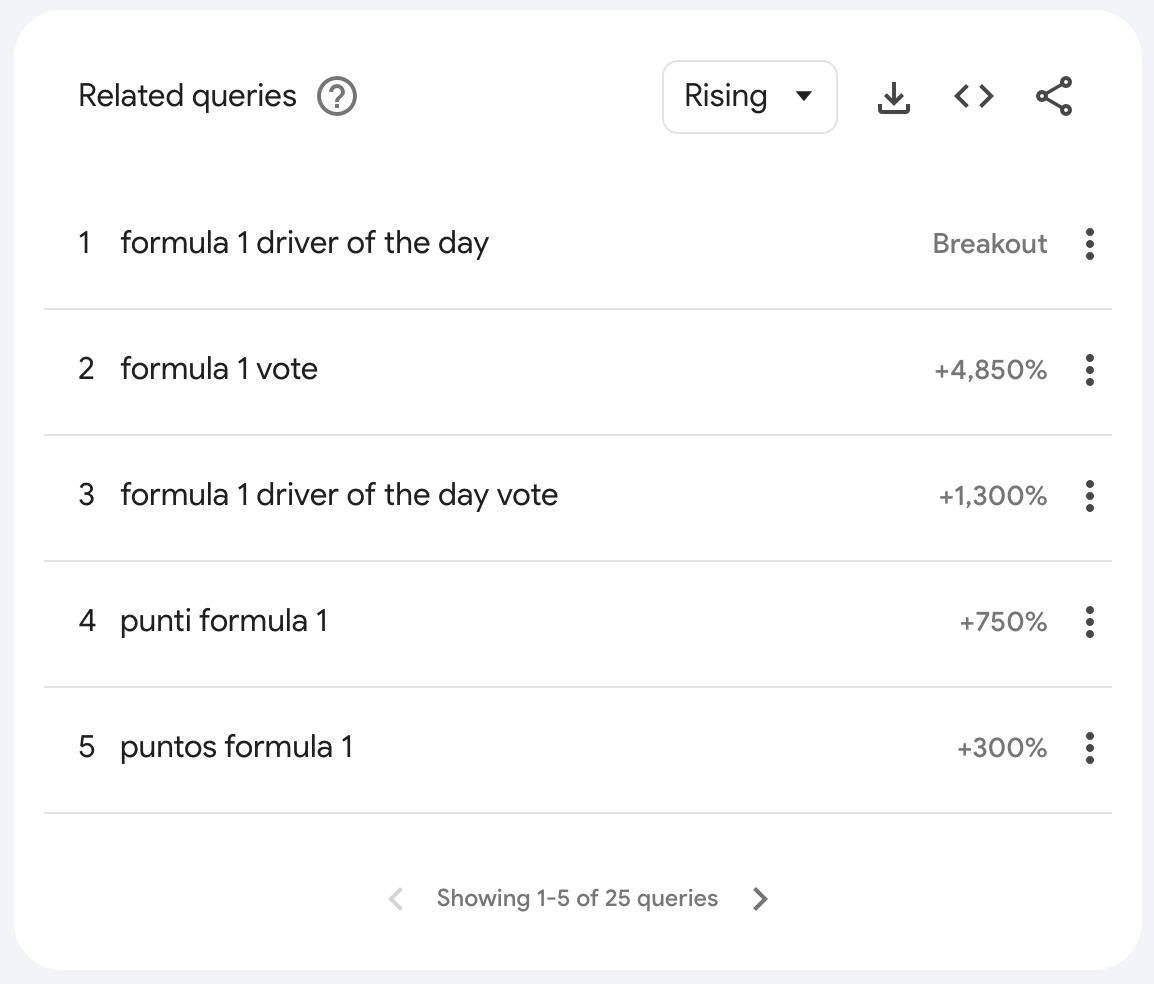 Additionally, I examined the top related topics, with "undercut" at the forefront. In Formula 1 jargon, an undercut is a tactic where a car pits earlier than those ahead in a bid to gain a position.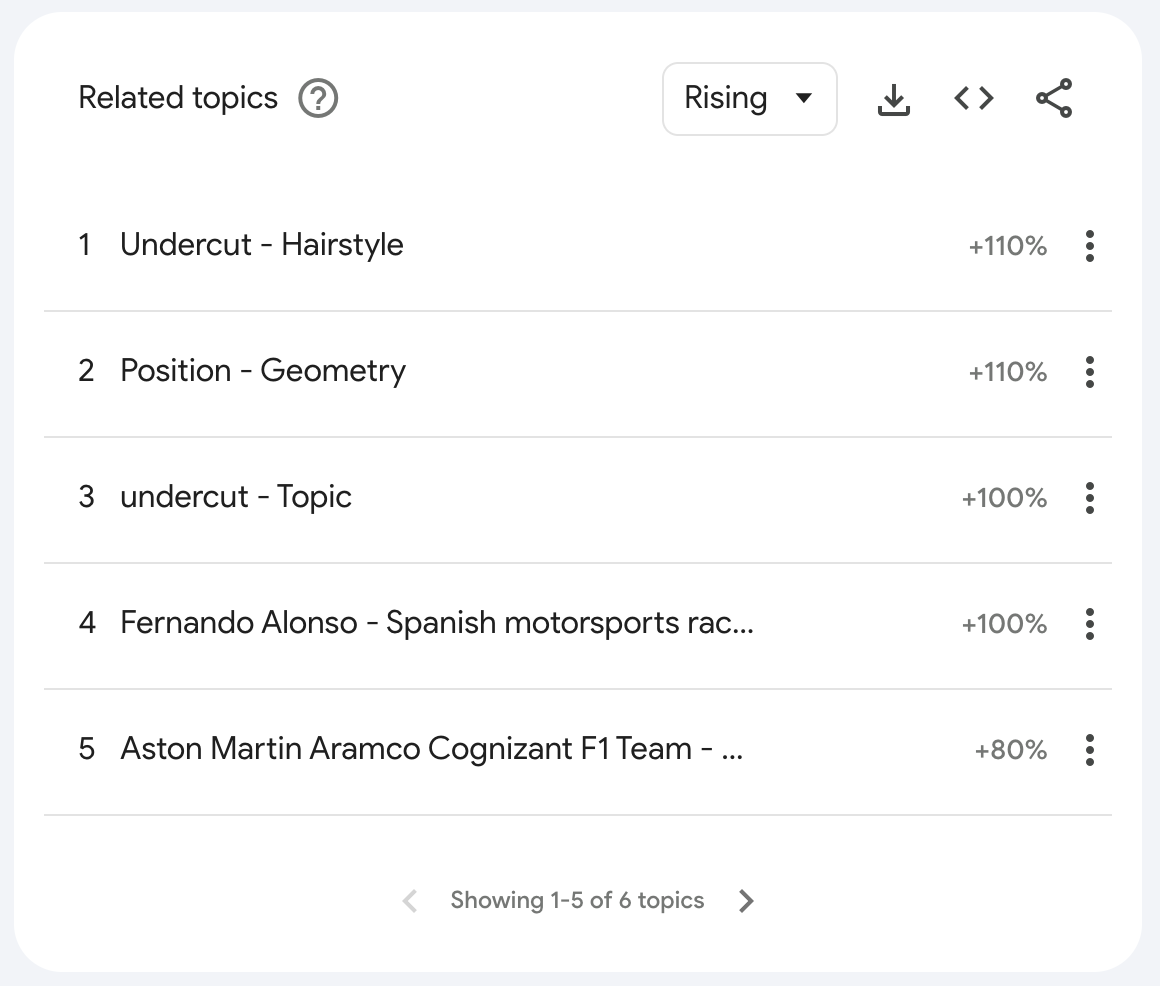 From a geographical perspective, many Grand Prix host countries, including Brazil, topped the list of nations most interested in the term "Formula 1."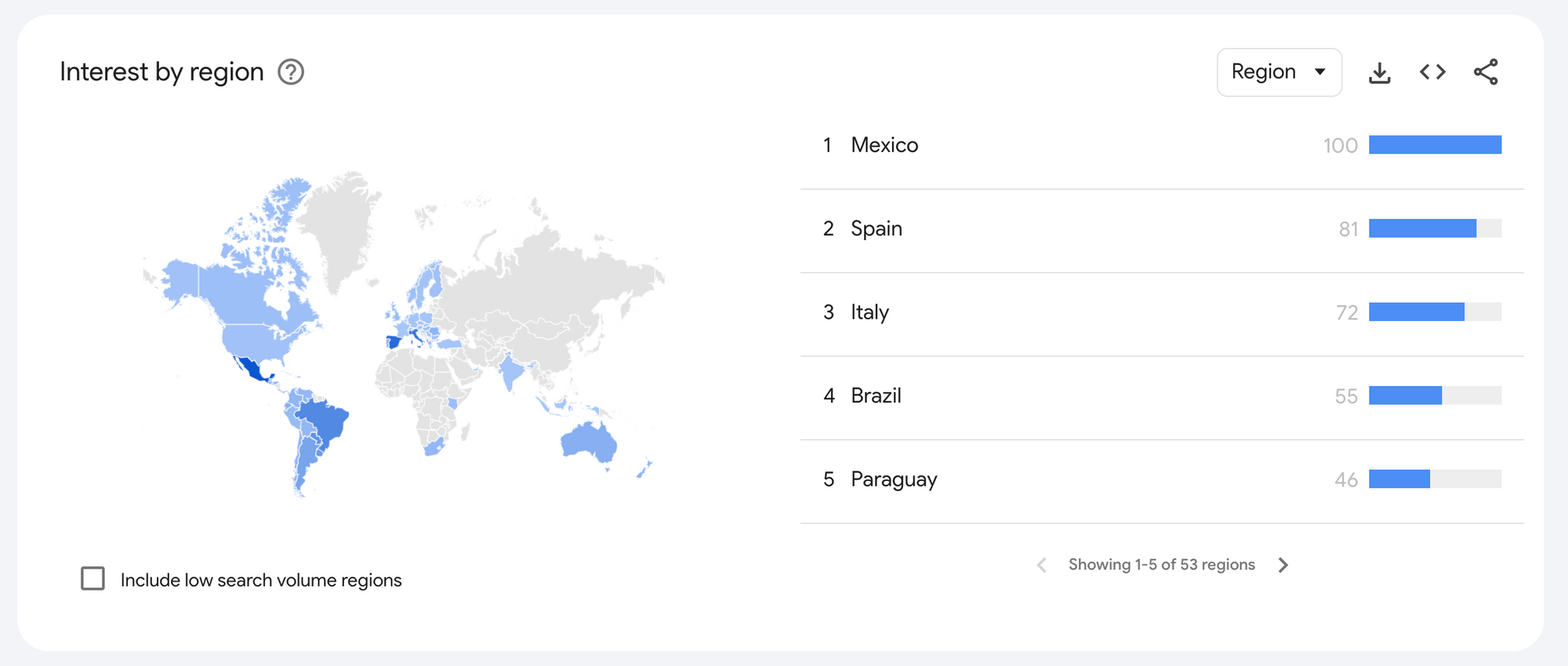 After analyzing Google Trends following each race since March 2023, and with just two Grand Prix left, there's a sense of nostalgia about this ritual. These insights offer a unique window into the real-time curiosities of fans worldwide, adding an intriguing layer to my experience as I watch the podium celebrations. This weekend, the buzz centered around the Driver of the Day and the intricacies of the undercut strategy.