What fans Googled during the 2023 Mexico City Grand Prix
Discovering fan curiosity with Google Trends data: A closer look at the most popular search queries during the 2023 Mexico City Formula 1 Grand Prix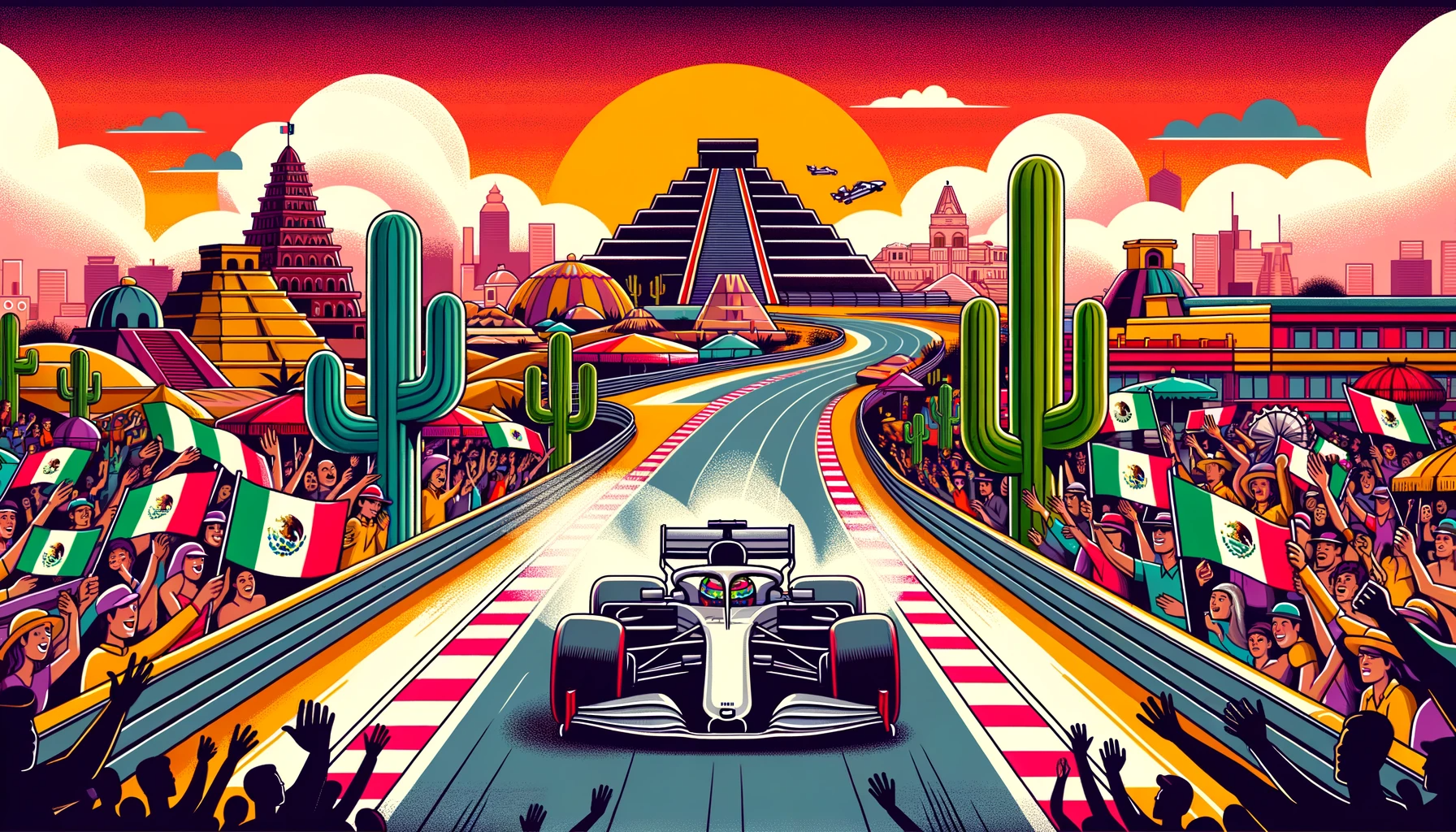 The 2023 Formula 1 circuit brought us to the vibrant tracks of the Autodromo Hermanos Rodriguez in Mexico, home to Red Bull's Sergio Perez. What many anticipated would be a glorious weekend for Perez took a dramatic turn as a first-lap tangle with Ferrari's Charles Leclerc forced his early retirement. However, Red Bull had its redemption with Max Verstappen clinching a record-setting sixteenth win for the season. Sharing the spotlight on the podium were Mercedes' Lewis Hamilton and Leclerc.
In the spirit of maintaining the tradition I initiated at the season's dawn in Bahrain, I delved into Google Trends post-race to explore the most popular Formula 1-related search topics during the event.
On Sunday, October 29, at 22:28 UTC (16:28 Mexico City local time), I entered "formula 1" in Google Trends to discover the most popular worldwide related queries from the past hour. This hour window captured the final 34 minutes of the race and the following 26 minutes. During this period, Google's global interest index (Figure 1), a metric devised by Google's algorithm reflecting the volume of users searching for "formula 1", peaked at 22:08.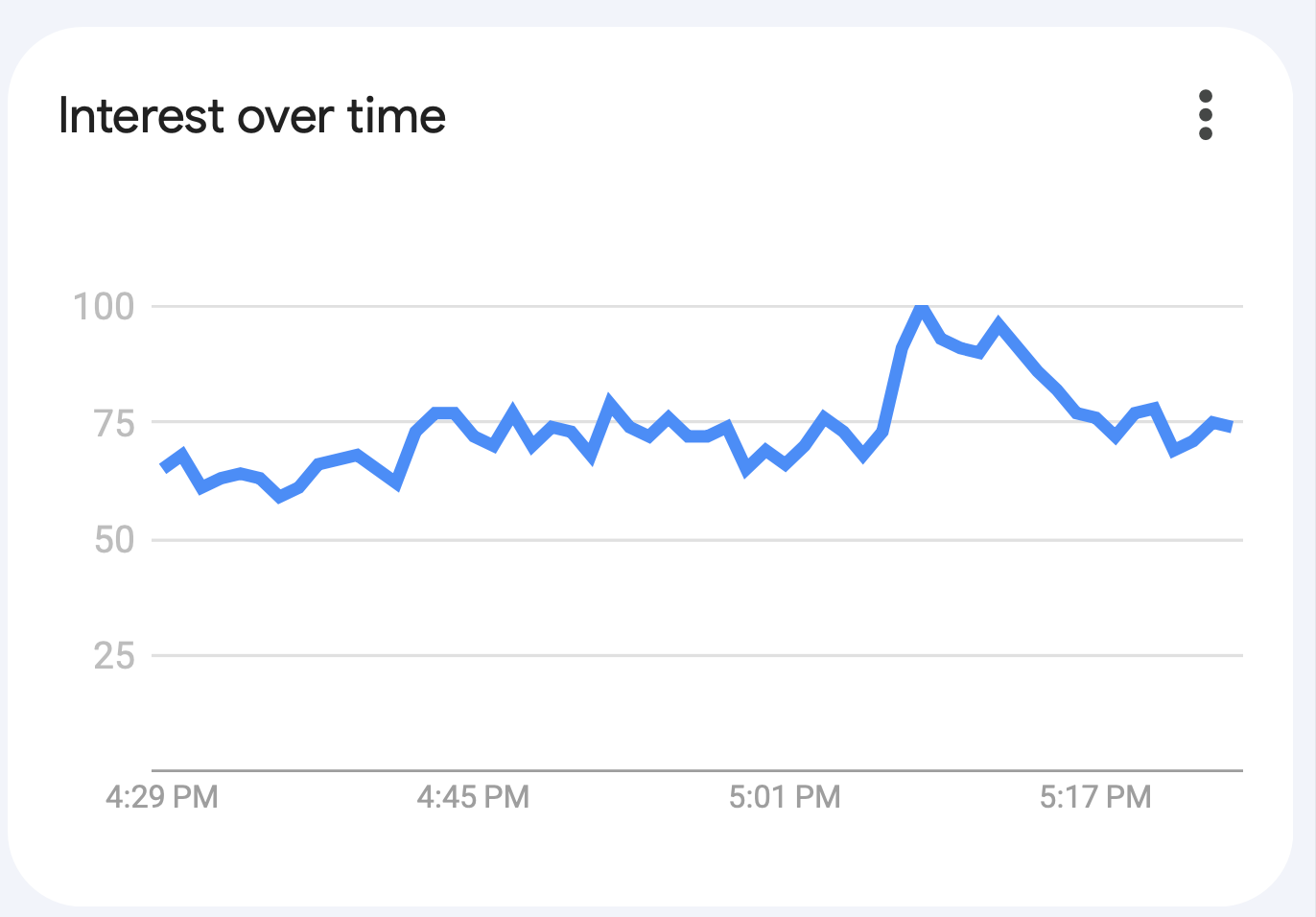 From a global perspective, the predominant searches during this hour (illustrated in Figure 2) were centered between two themes. The top slots were occupied by the Italian phrases "punteggio/punteggi formula 1", translating to "Formula 1 score/scores". Following them are mentions related to the Overtake Award and the coveted Driver of the Day accolade. While the former is a monthly honor determined by fan votes, the latter allows fans to vote for their standout driver of the day.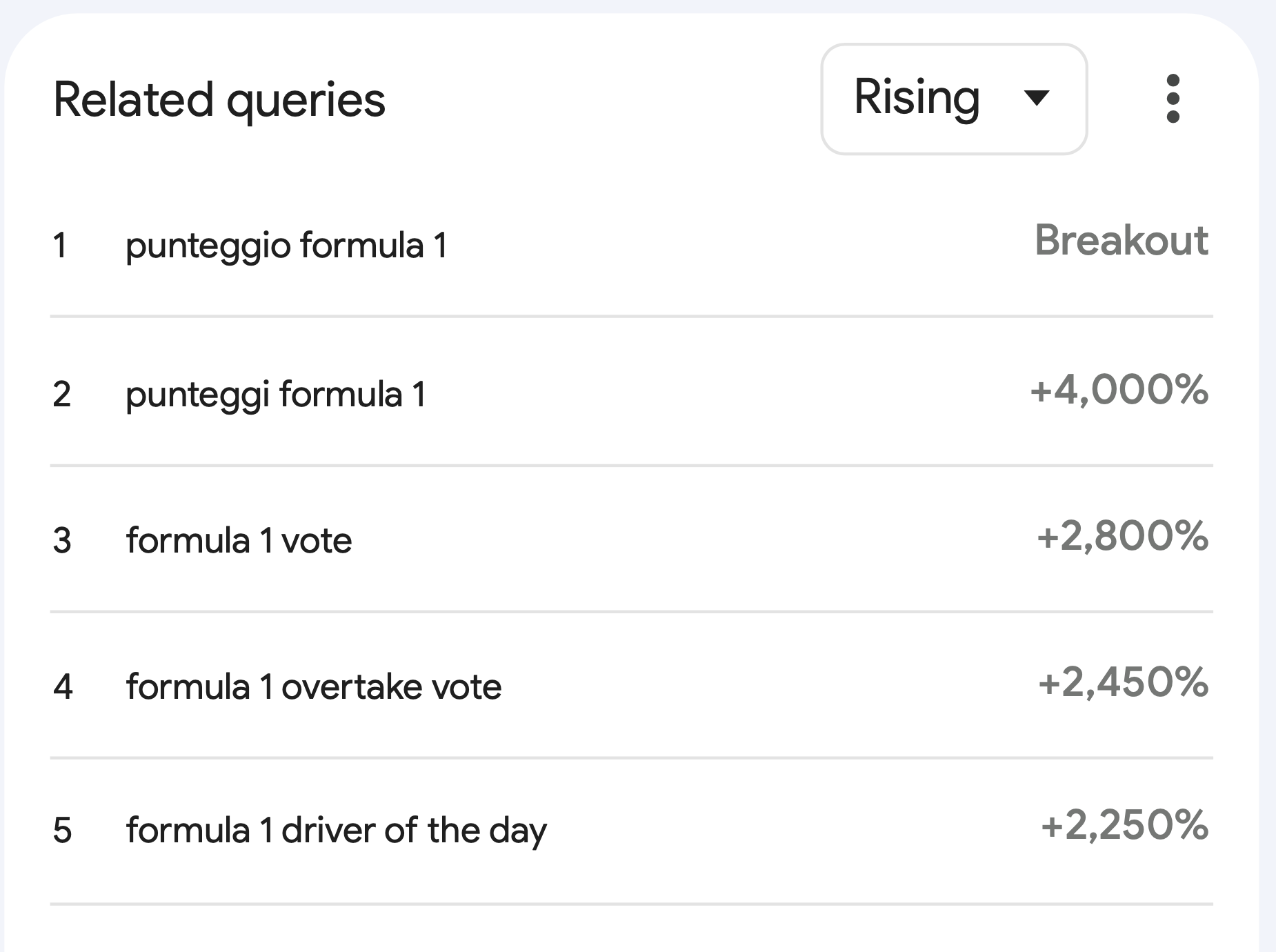 From a geographical viewpoint, Italy led the list of countries (Figure 3) searching for Formula 1, explaining the prevalence of Italian terms in the top global queries. The host nation, Mexico, secured the second spot.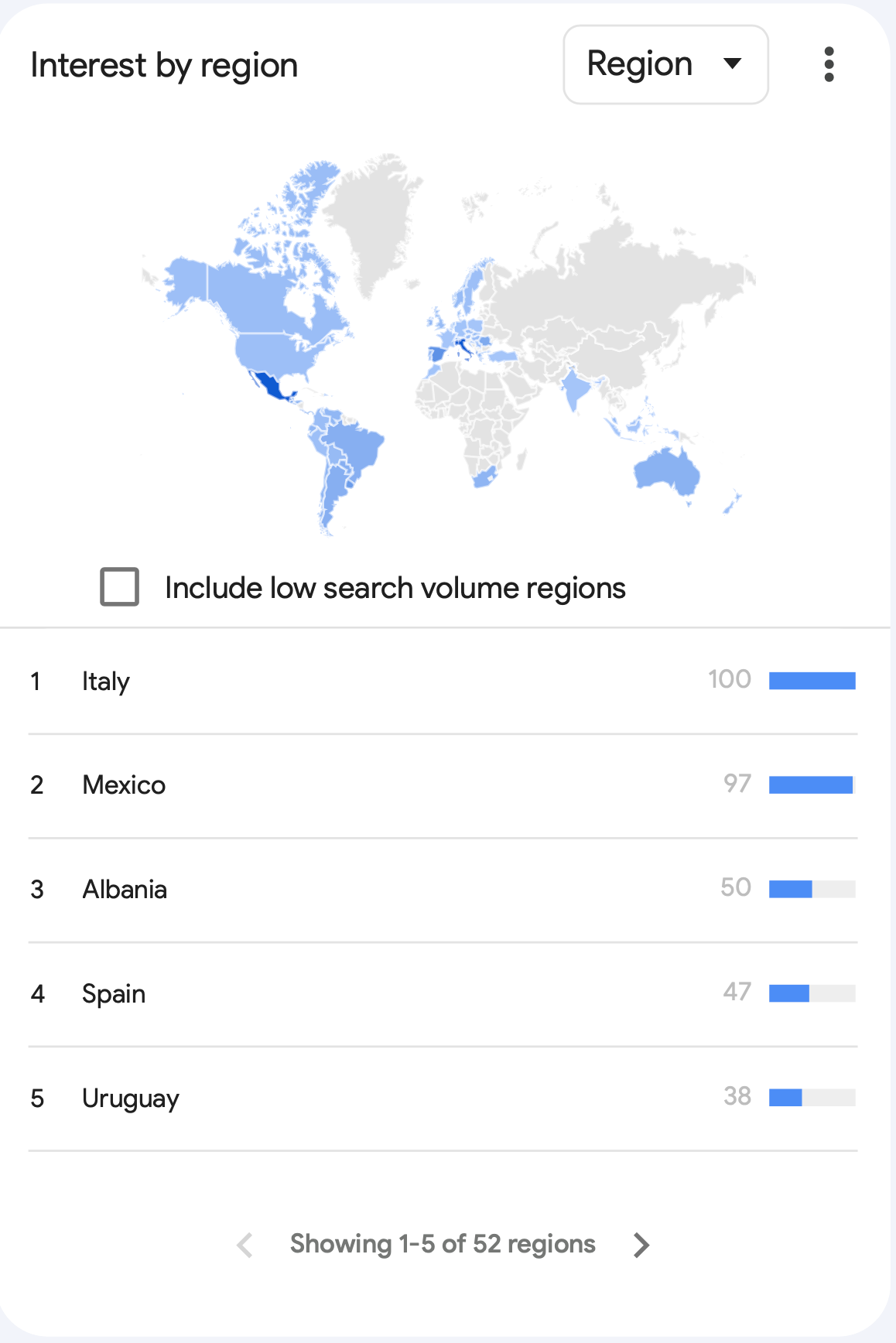 Having analyzed Google Trends after every race since the season's opener, and with merely three more Grand Prix on the horizon, there's a feeling of nostalgia about this ritual I've maintained since March 2023. Delving into these patterns provides a unique lens into the real-time curiosities of fans across the globe, and It's an engaging interlude as I tune into the podium celebrations. This weekend, the trending buzz was the Overtake and Driver of the Award, accompanied by a large volume of searches from Italy interested in the race's outcome.