What fans Googled during the 2023 Austrian Grand Prix
Discovering fan curiosity with Google Trends data: A closer look at the most popular search queries during the 2023 Austrian Formula 1 Grand Prix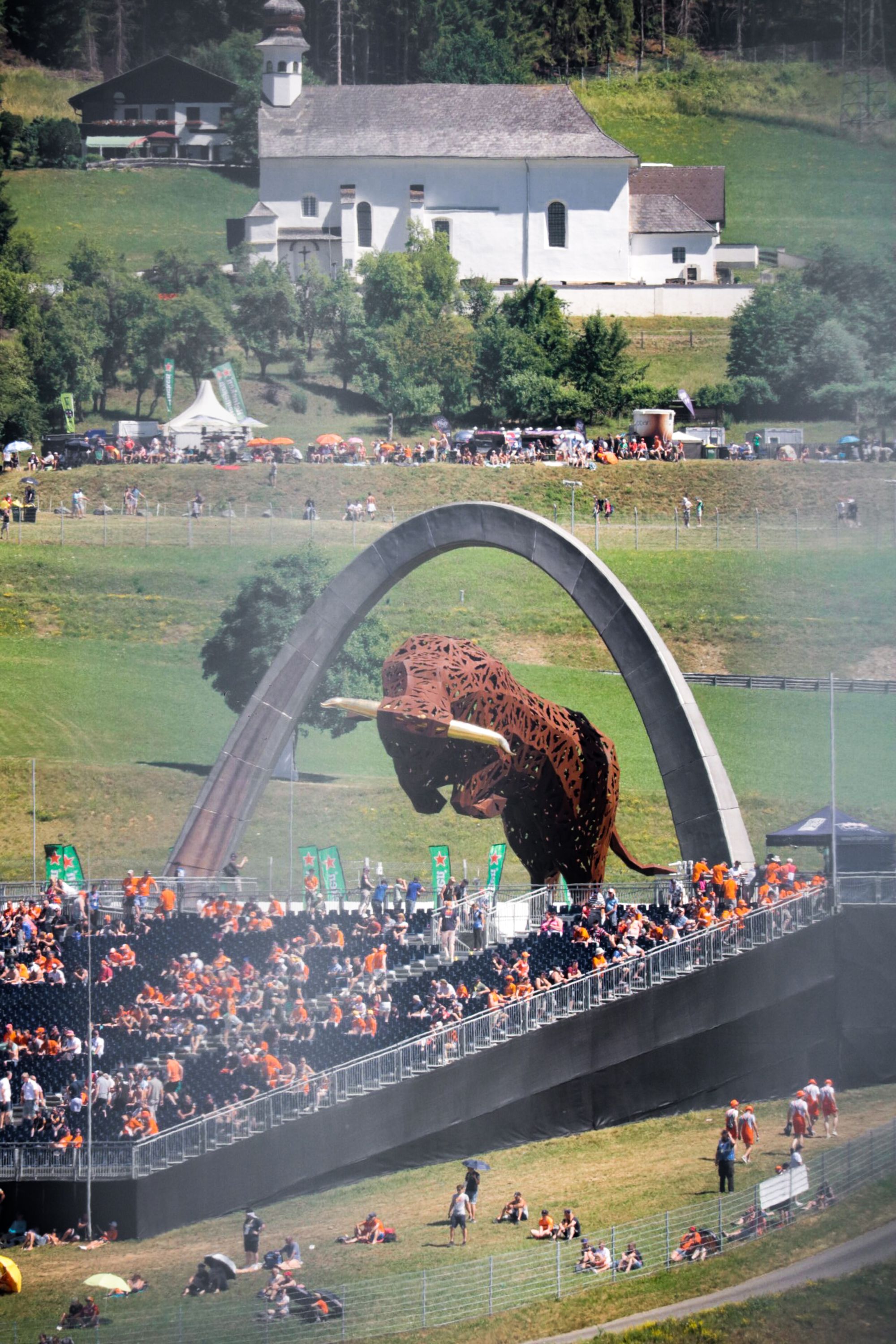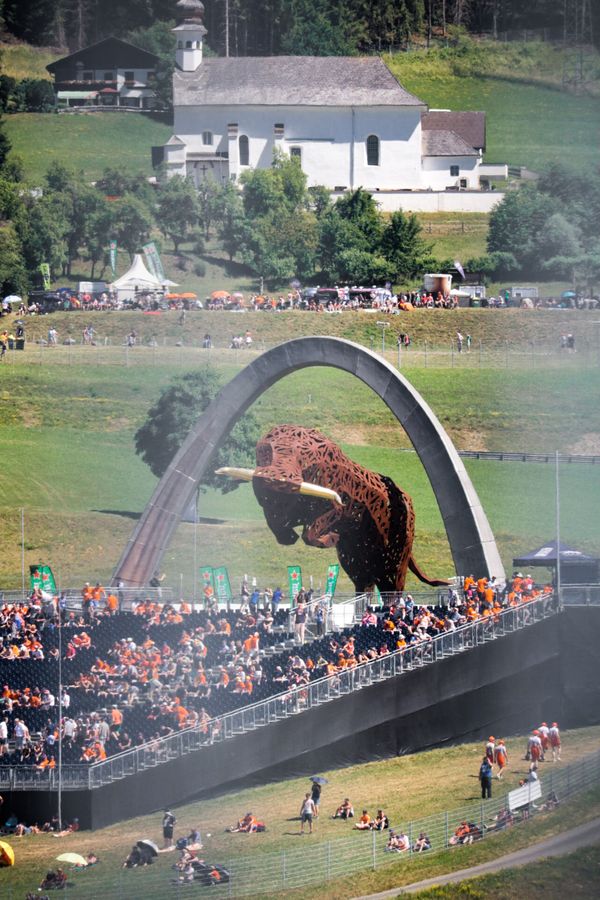 The Formula 1 season returned to Europe to bring us a tenth round nestled amidst the verdant hills of Styria, Austria. The 2023 Austrian Grand Prix was all but green. This race was marked by a flurry of twelve penalties for track limit violations, a black and white flag, and the commanding presence of two red-clad teams on the podium. Red Bull Racing's Max Verstappen seized his seventh victory of the season, flanked by his teammate Sergio Perez who secured third place. The duo was joined by Ferrari's Charles Leclerc.
Maintaining the tradition since the season opener in Bahrain, I turned to Google Trends in the aftermath of the race to learn about the most popular Formula 1-related search topics related to Formula 1 people were searching for during the race and where these searches originated from.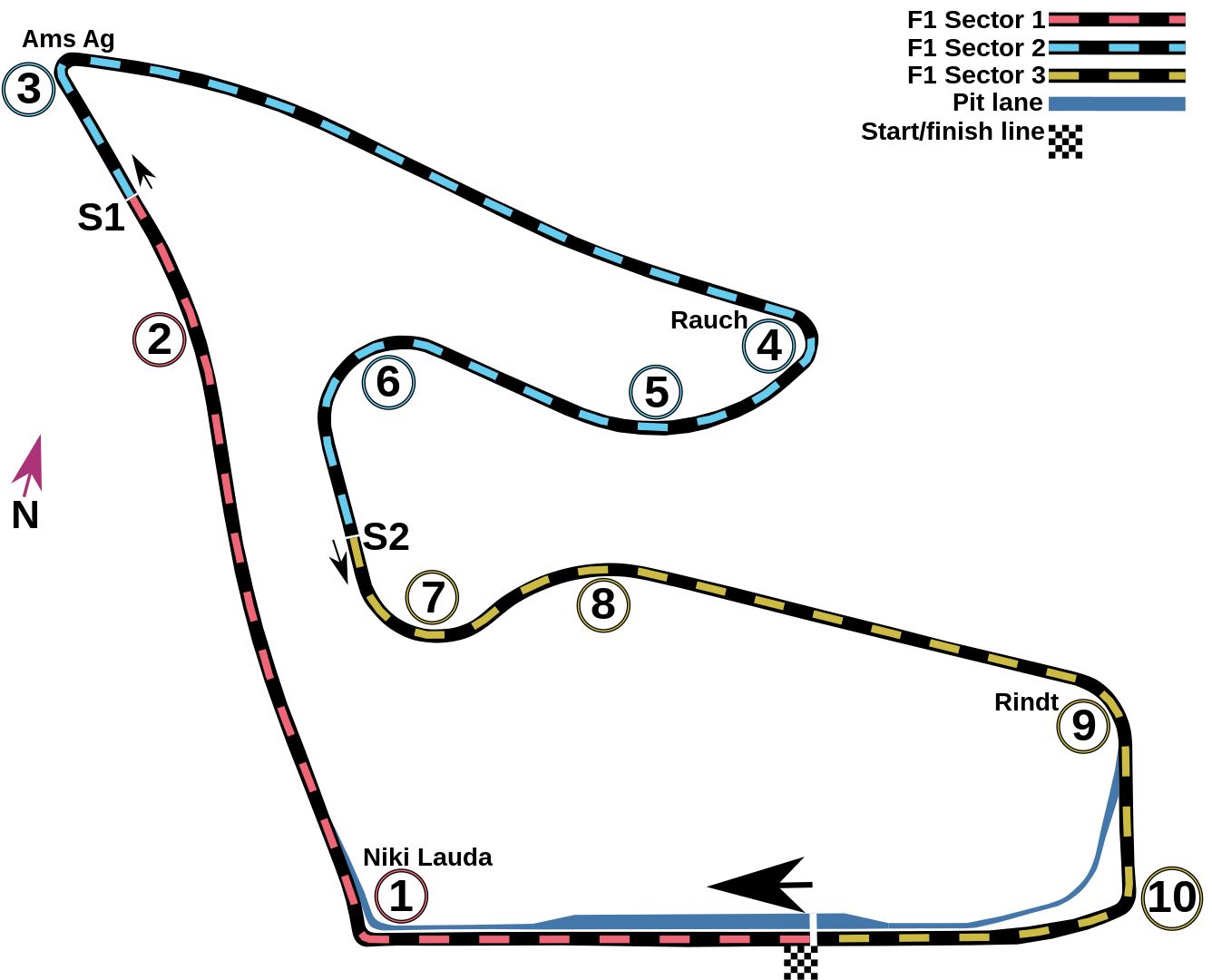 On Sunday, July 2, at 15:04 UTC, I entered "formula 1" into Google Trends to identify the most popular worldwide queries from the previous hour. This timeframe covers the last 21 minutes of the race, right up until Verstappen's victory, and the following 39 minutes. During this hour, the global Google search interest peaked at 14:33 UTC (Figure 1), eight minutes after Max's finish.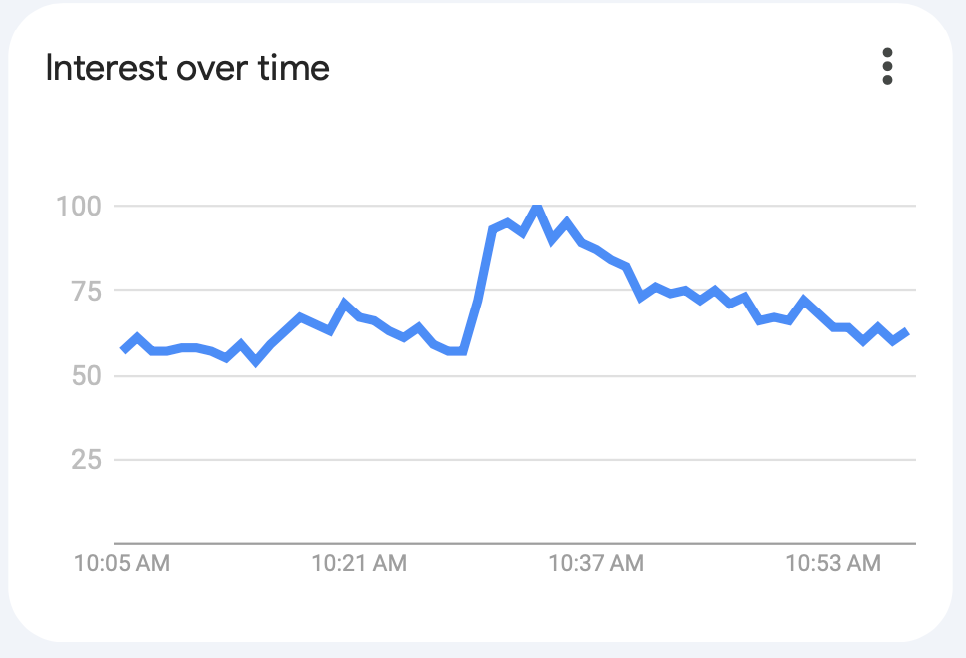 The most popular Formula-1-related Google searches during this hour include several queries about the popular Driver of the Day award—a fan-driven poll that allows enthusiasts to vote for the racer they believe outshone the rest. Other notable queries include the race's results and the points systems. Surprisingly, the track limit violations and the resultant penalties, which in my opinion, were the race highlights, did not feature in the top searches—not even within the top 10.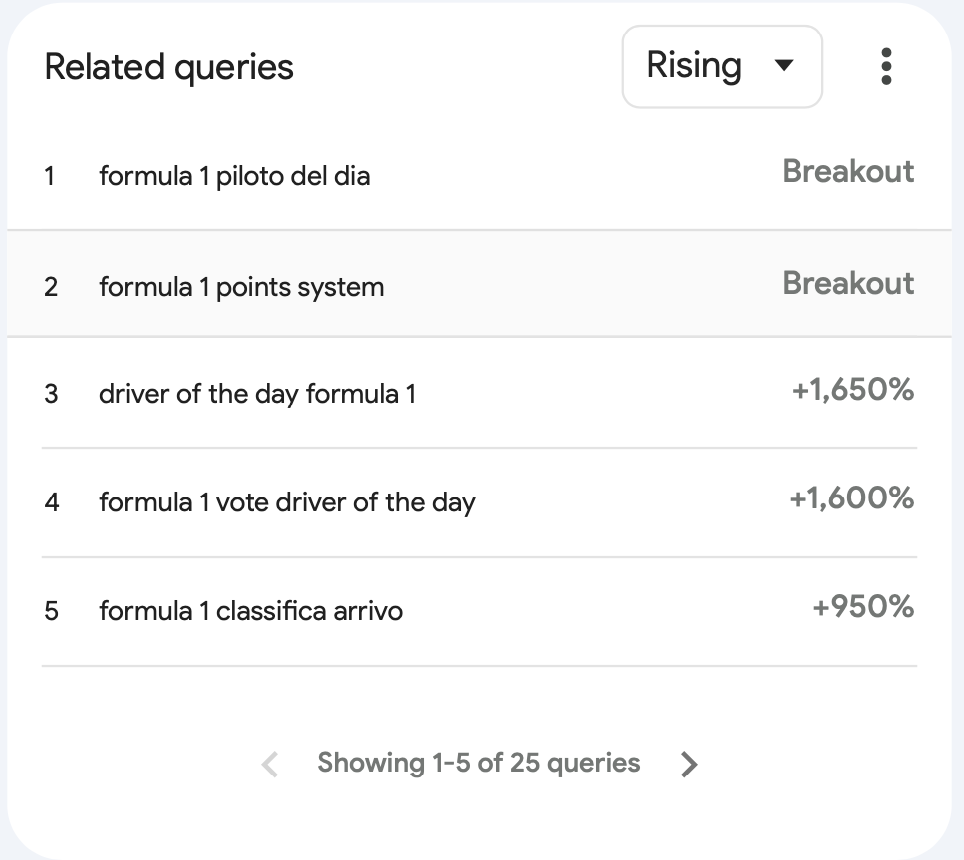 I also looked at the related topics (Figure 3), these being subjects that Google's algorithm deems relevant to my initial search term. This weekend's topics contain Formula 1 concepts, e.g., podium and fastest lap, and next weekend's race, the British Grand Prix, which takes place at the Silverstone Circuit. Rest assured, I'll be back on Google Trends just minutes after that race concludes. Stay tuned for the next article dissecting the most popular search queries. Until then!