What fans Googled during the 2023 Japanese Grand Prix
Discovering fan curiosity with Google Trends data: A closer look at the most popular search queries during the 2023 Japanese Formula 1 Grand Prix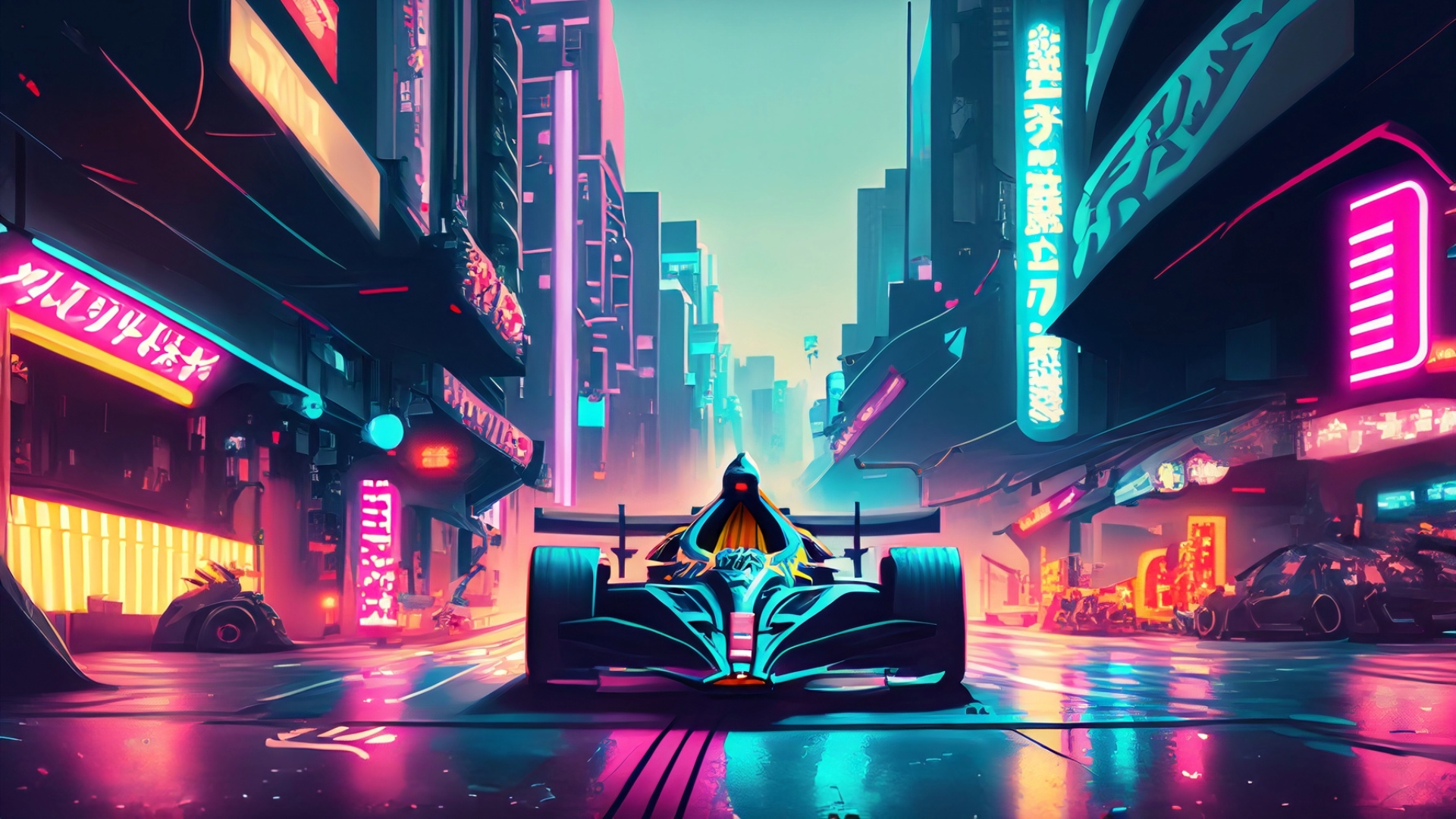 Historically one of the season's final races, the Japanese Grand Prix has often crowned many drivers and teams as World Champions. This year was no exception. Bouncing back from what Red Bull considered a bad weekend in Singapore, where they failed for the first time this season to finish first, Max Verstappen showcased his season-long prowess in Japan, winning the race and clinching Red Bull's sixth constructors' championship with six races still to go. Sharing the podium with Verstappen were McLaren's drivers, Lando Norris and Oscar Piastri, with the latter celebrating his first-ever Formula 1 podium.
In the spirit of maintaining the tradition I initiated at the season's dawn in Bahrain, I delved into Google Trends post-race to explore the most popular Formula 1-related search topics during the event.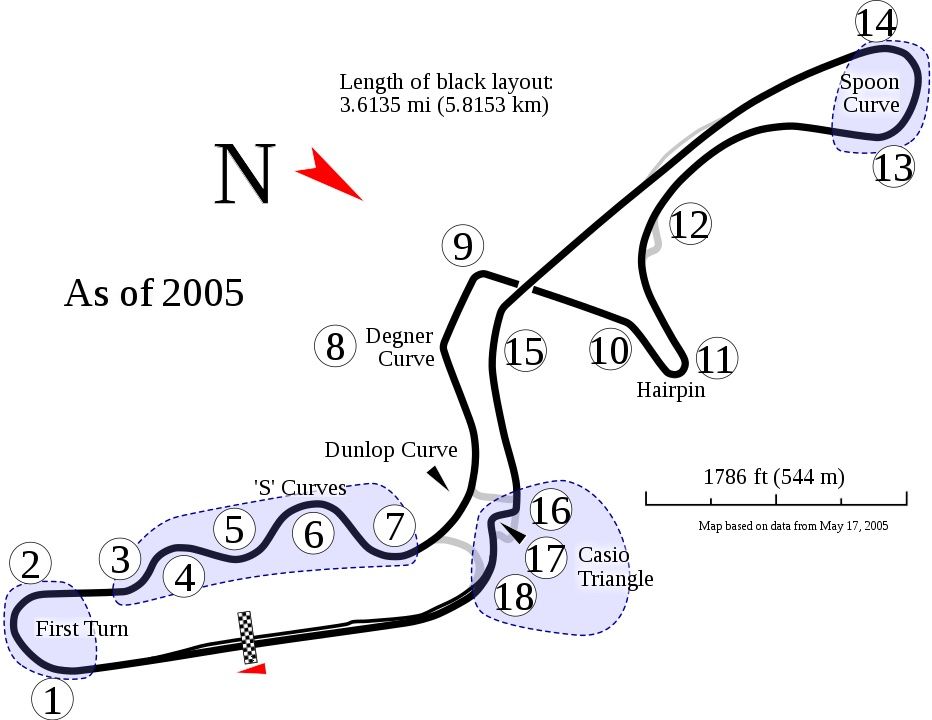 On Sunday, September 24, at 7:36 UTC (16:36 Japan local time), I wrote "formula 1" in Google Trends to discover the most popular worldwide related queries from the preceding four hours. This time window includes the entirety of the Grand Prix and the hour before and after the race. The global interest index (Figure 1)—a score calculated by Google's algorithms based on the number of users Googling "formula 1"—reached its maximum value at 6:40 UTC, ten minutes after Max's finish.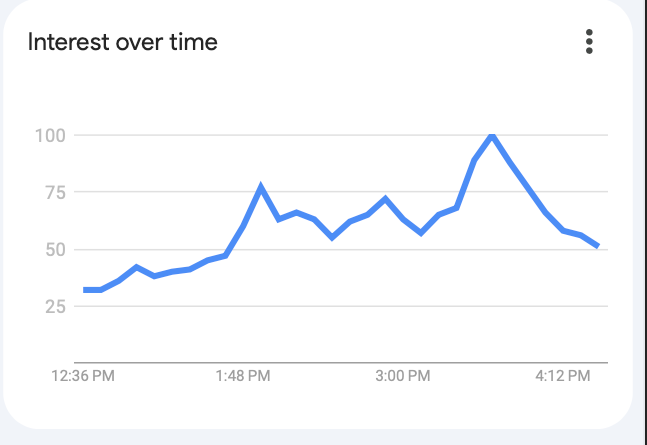 Within this timeframe, the "breakout" queries—those witnessing a rapid surge in popularity—associated with "formula 1" spanned various themes. Topping the list (Figure 2) is the query "formula 1 vote," alluding to the beloved "Driver of the Day" award, a fan-driven poll where anyone can vote for the driver they believe outperformed the rest. The following query, which I've purposely covered in the screenshot, mentions a website that provides links to illicit streaming platforms. Similarly, there's another query referring to streaming, but on YouTube. Another query, "formula 1 azi," I believe is Romanian for "formula 1 today." Last  "formula 1 live timing" made the list.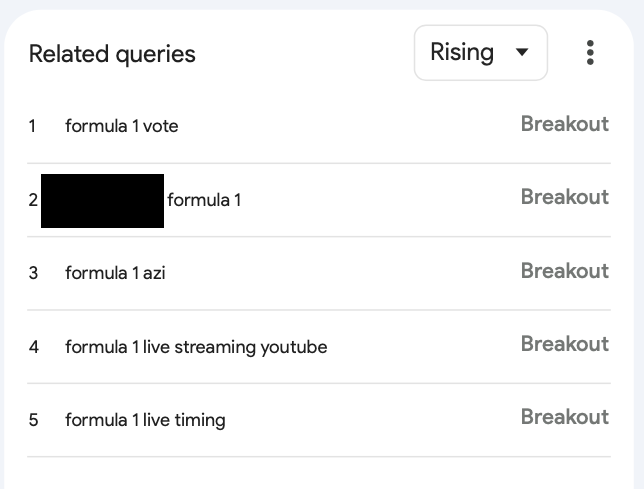 As for the top countries where these searches came from, Grand Prix hosts Italy, Spain, and Brazil appeared in the top 5. Joining them is Albania and Uruguay.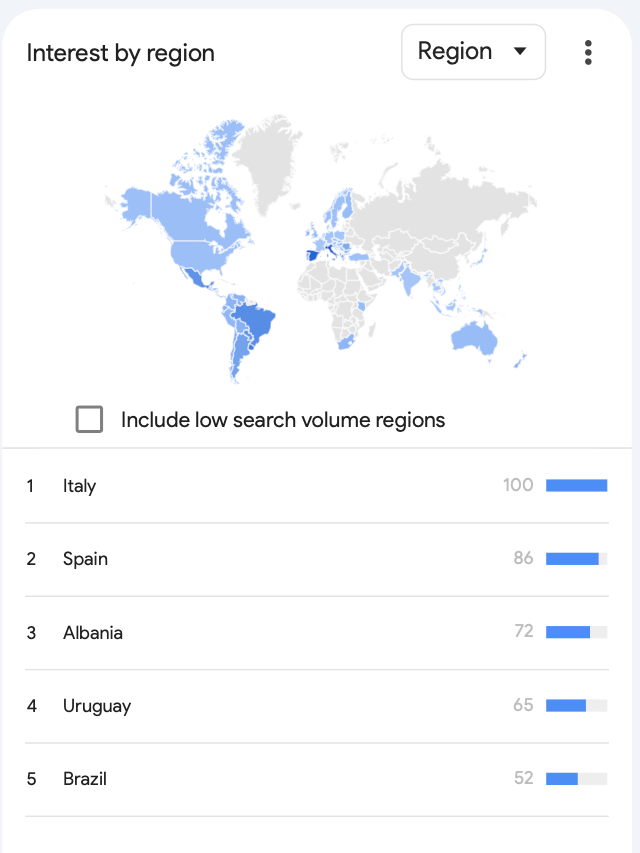 I've been looking at these Google Trends since the season's first race. Doing so offers curious insights directly from fans worldwide and is a fun way to handle the post-race blues. This weekend's searches included the coveted "Driver of the Day" accolade and various streaming interests.