Red flag: what fans Googled during the 2023 Australian Grand Prix
A red flag I don't mind seeing.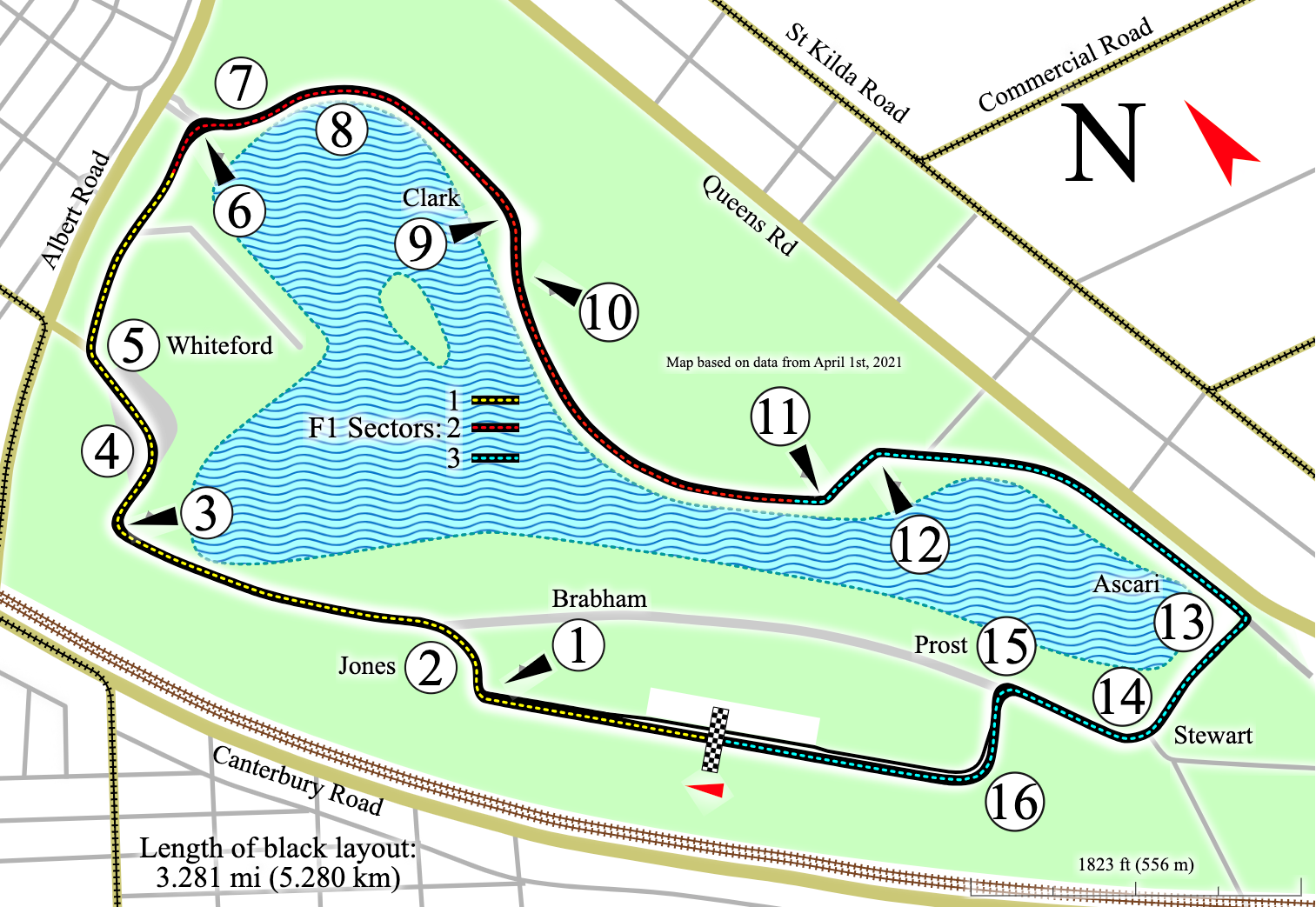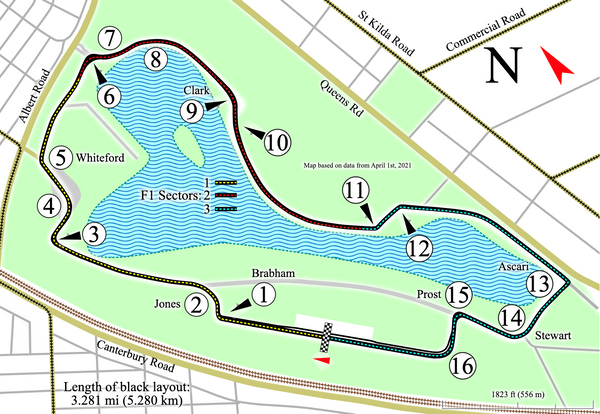 What a thrilling round 3! What an incredible Australian Grand Prix. Apologies for the burst of excitement—it's late here, I'm tired and still savoring what I believe was an entertaining Grand Prix. The season's third race took us to the park-turned-circuit Albert Park Circuit in Melbourne, Australia, home of McLaren's rookie driver Oscar Piastri, who finished 8th in his first home race. Red Bull's Racing Max Verstappen, the reigning World Champion, won the race in an eventful drive that started with him dropping to third early in the race, then leading the race by 10 seconds and losing the gained advantage to a late red flag. As I sit here and watch the podium ceremony and post-race interviews, I'm turning to Google Trends—a tool that analyzes the popularity of search terms and related queries— to investigate the most popular search topics related to Formula 1 people were searching for during the race and where these searches originated from.
At 07:42 UTC on Sunday, April 2, 2023, I searched for "formula 1" on Google Trends to discover the most popular worldwide queries from the past hour. This timeframe includes the chaotic last 50 minutes of the race and the subsequent 10. Here's what I discovered:
During this hour, the interest peaked around when the race was red-flagged (Figure 1) and when it ended.

While we can't be certain about the cause of the first spike in interest, it's plausible that people were searching for the meaning of a red flag (Figures 2 and 3), which signals the suspension of a session. This flag is commonly raised due to unsuitable weather conditions or when a car (or debris) needs to be removed from the track due to an accident—this Grand Prix saw three such incidents. Other related queries and topics include searches for the race's results, FIA (F1's governing body), and drivers Yuki Tsunoda of Alpha Tauri and Fernando Alonso of Aston Martin, who finished 10th and 3rd, respectively.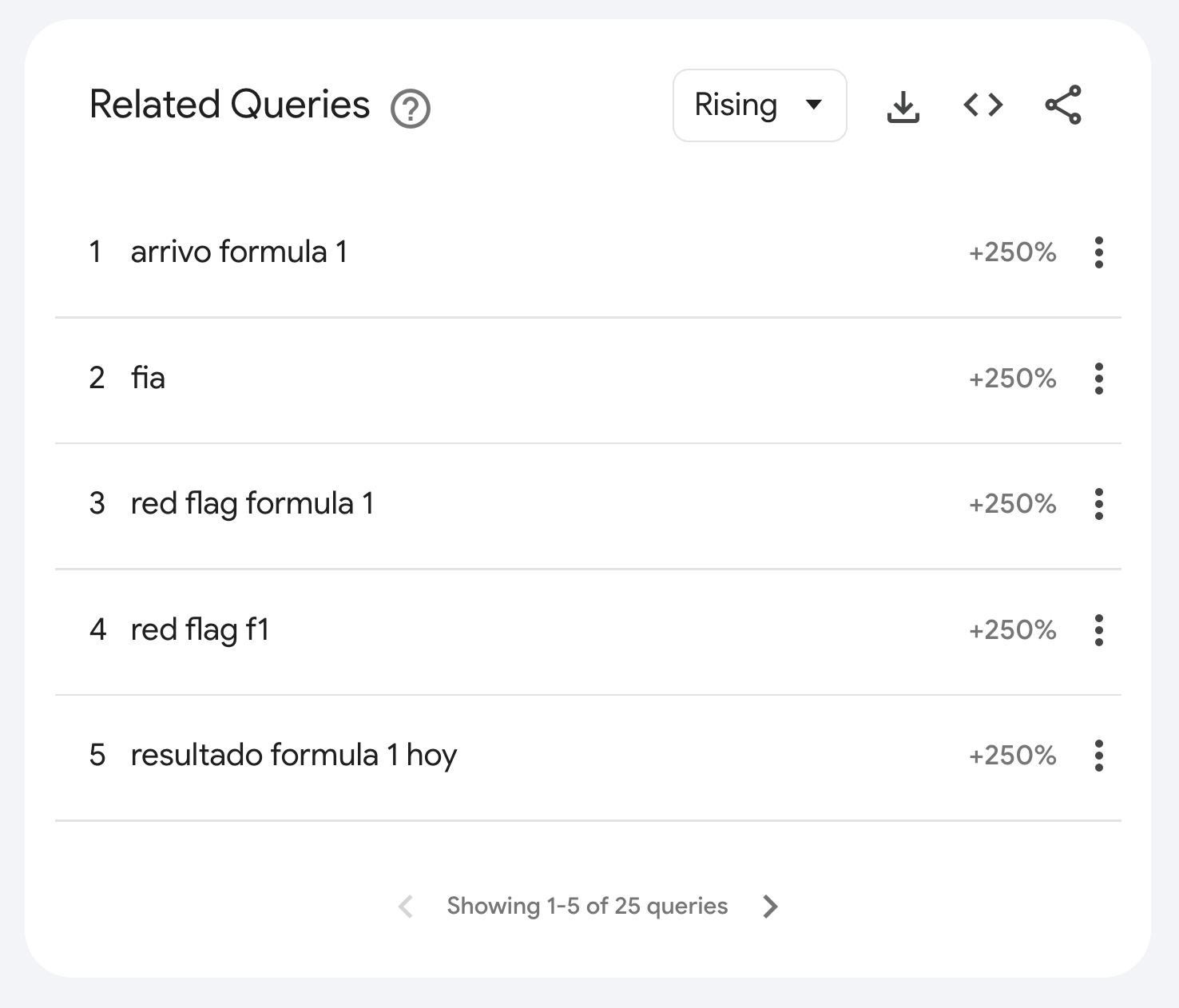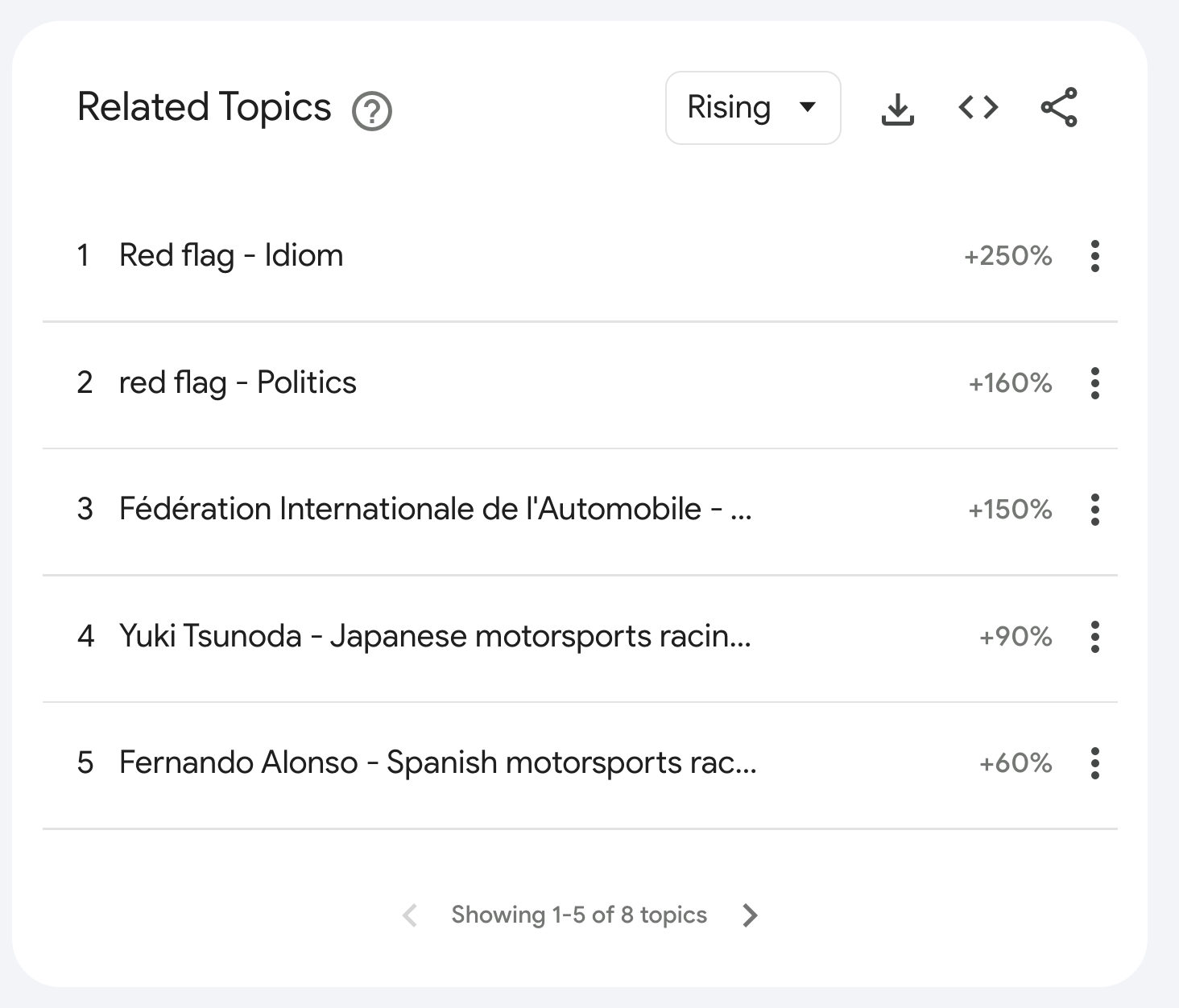 I also investigated whether Australians searched for their Melburnian driver, Oscar Piastri. Interestingly, his name did not appear in Australia's top five related queries (Figure 4). Instead, fans searched for next year's Grand Prix race, race results, the red flag, and former driver and seven-time World Champion Michael Schumacher.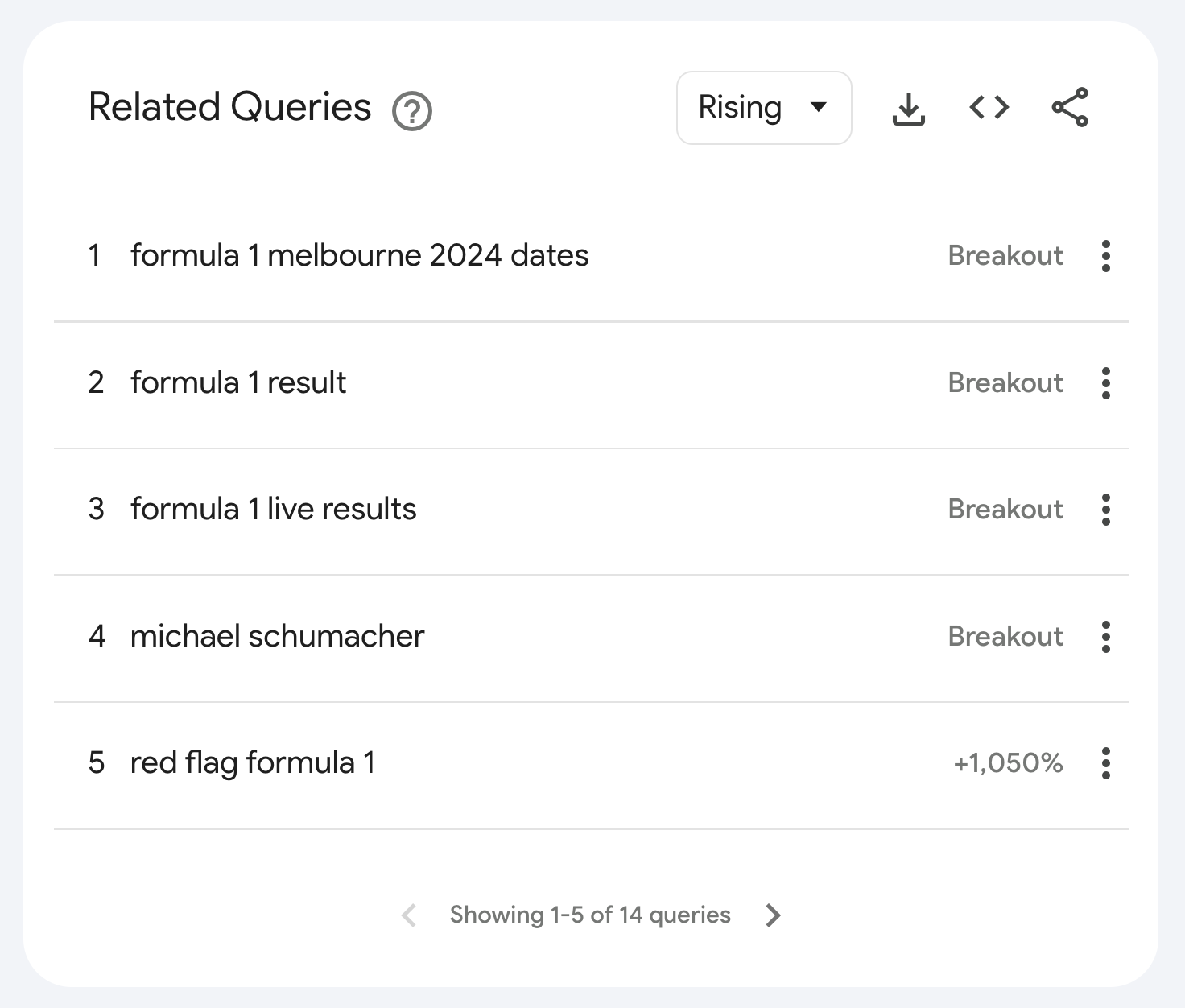 Examining Google Trends offers fascinating insights directly from fans worldwide and is a delightful way to address the post-race blues. This brief analysis revealed viewers were particularly interested in the meaning of the red flag—a topic that may have attracted both old and new fans since this was the first race to feature three of these.