Google Trends Insights from the 2023 Miami Formula 1 Grand Prix
Discovering fan curiosity with Google Trends data: A closer look at the most popular search queries during the 2023 Miami Formula 1 Grand Prix.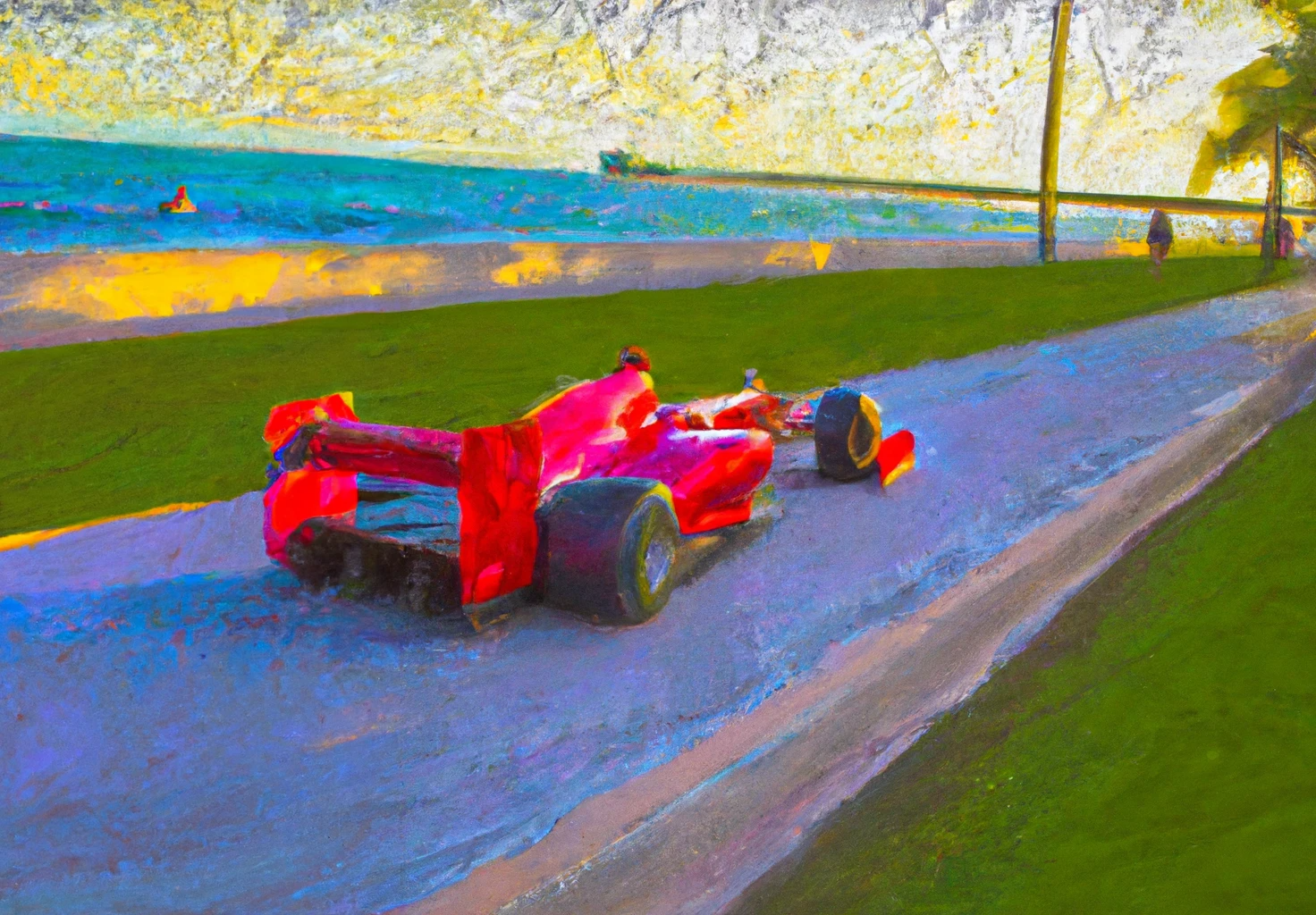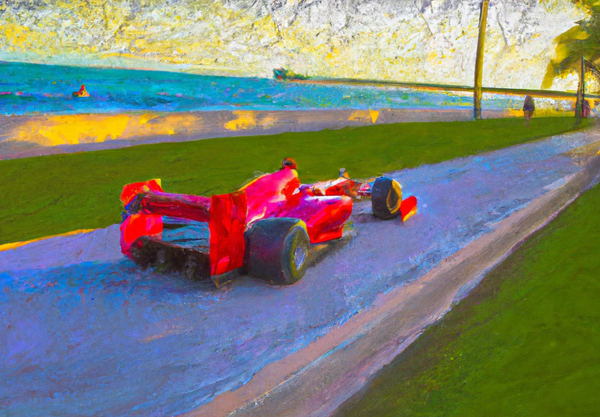 Welcome to Miami, bienvenido a Miami! The vibrant city hosted the fifth Formula 1 race of the season and witnessed a thrilling race at the Miami International Autodrome. Max Verstappen of Red Bull Racing secured his second consecutive victory here after a "mighty stint," as his team principal Christian Horner described. Starting in ninth place, Verstappen's remarkable performance led him to the top of the podium. With the race in the rearview mirror, I turn to Google Trends—a tool that analyzes search term popularity and related queries—to explore the top Formula 1 search topics during the race and their geographic origins.

At 21:16 UTC on Sunday, May 7, 2023, I searched "formula 1" on Google Trends to identify the most popular worldwide queries from the past hour. This timeframe spans the last 41 minutes of the race, which started at 19:30 UTC, Verstappen's finish at 20:57 UTC, and the next 19 minutes.
Worldwide search interest peaked at 21:04 UTC (Figure 1) shortly after the race concluded. Within this hour, the Formula 1-related Google searches (Figure 2) included the popular Driver of the Day, an award that lets fans vote for whoever they believe performed better at the race, race winner Max Verstappen, and season standings.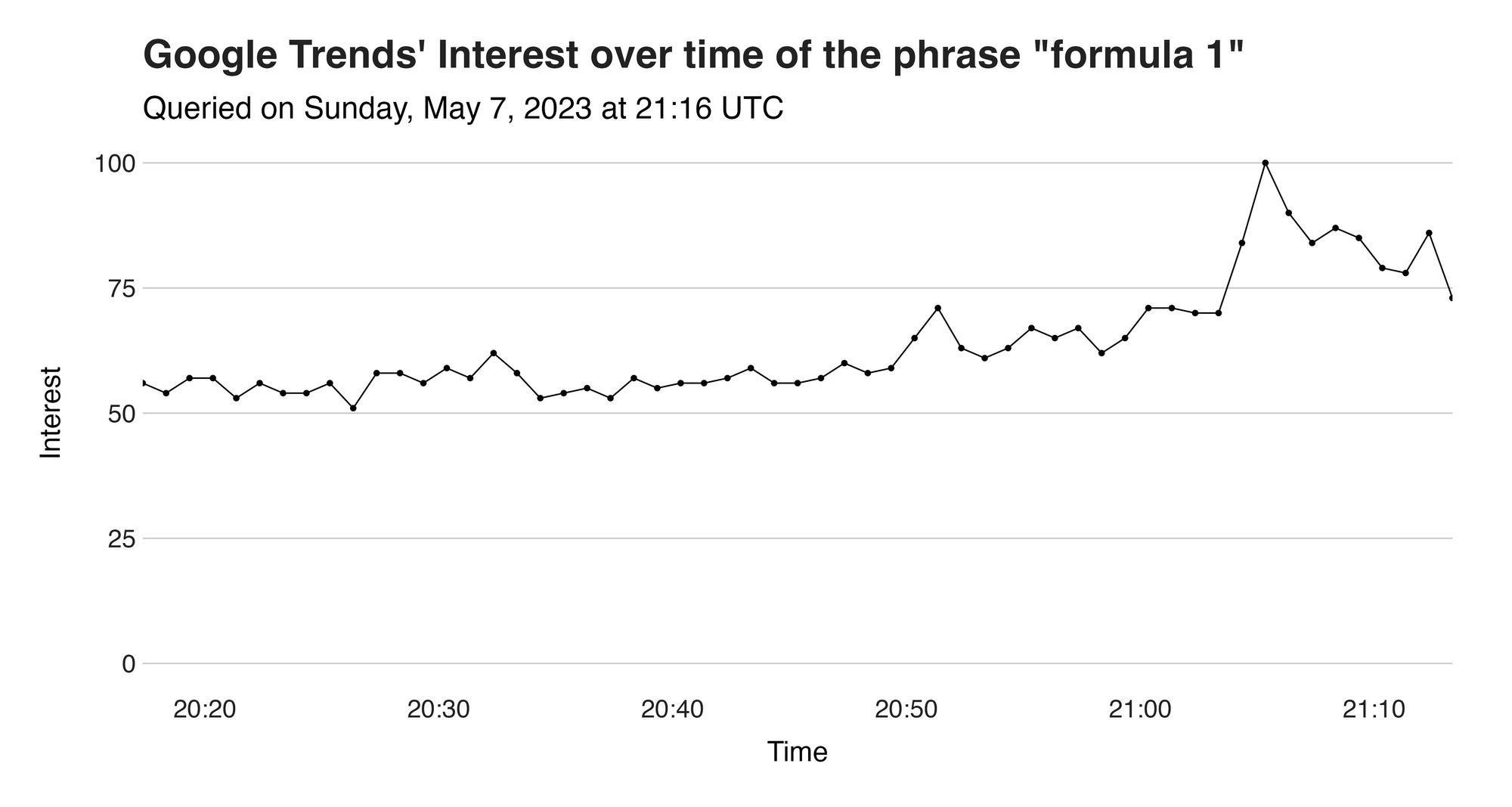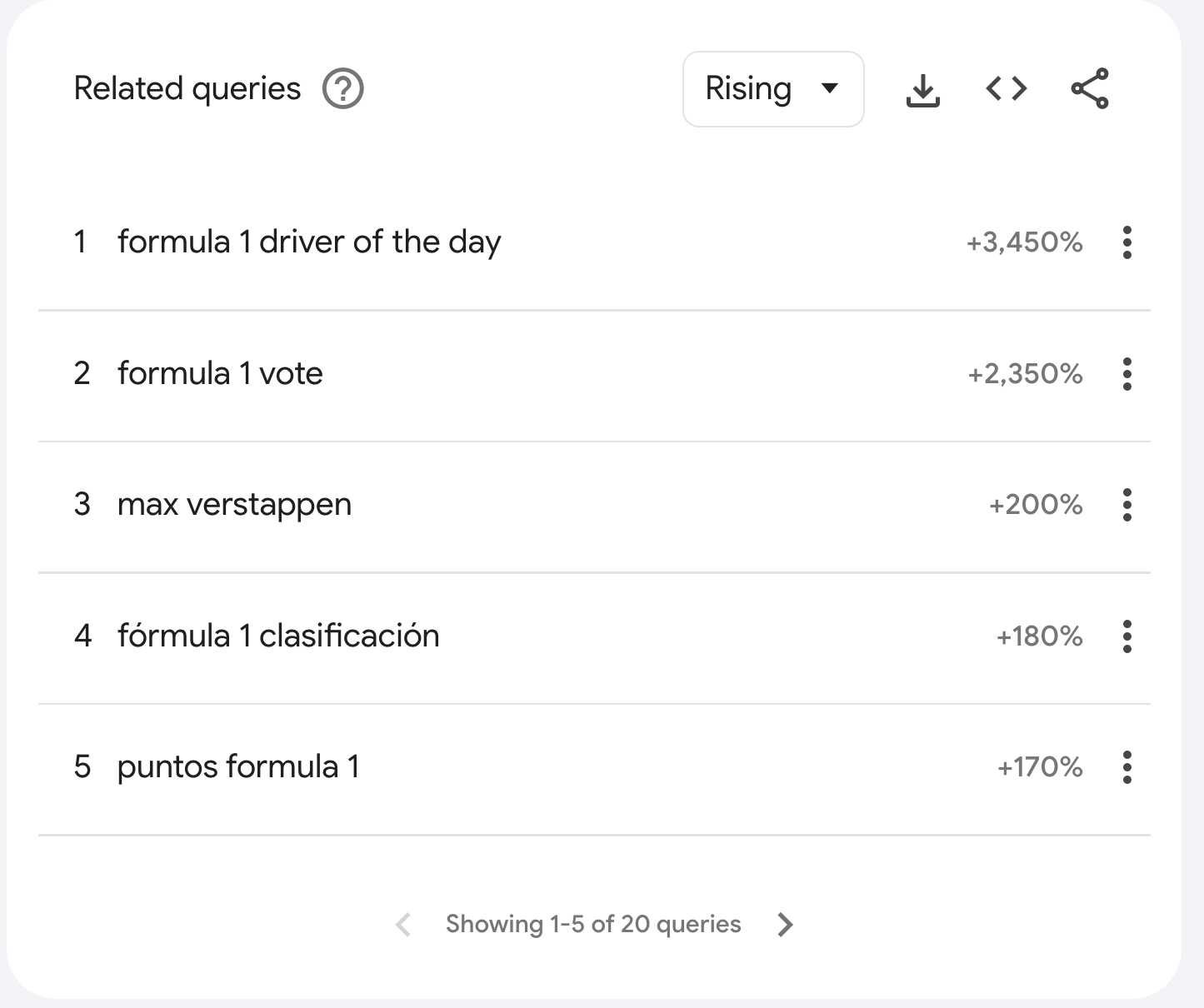 Google Trends data reveals that many searches came from four Spanish-speaking countries (Figure 3): Spain, Mexico, Uruguay, and Panama. This observation might explain why the fourth and fifth popular queries were in Spanish. However, I can't confirm this with additional evidence, so it remains an interesting coincidence.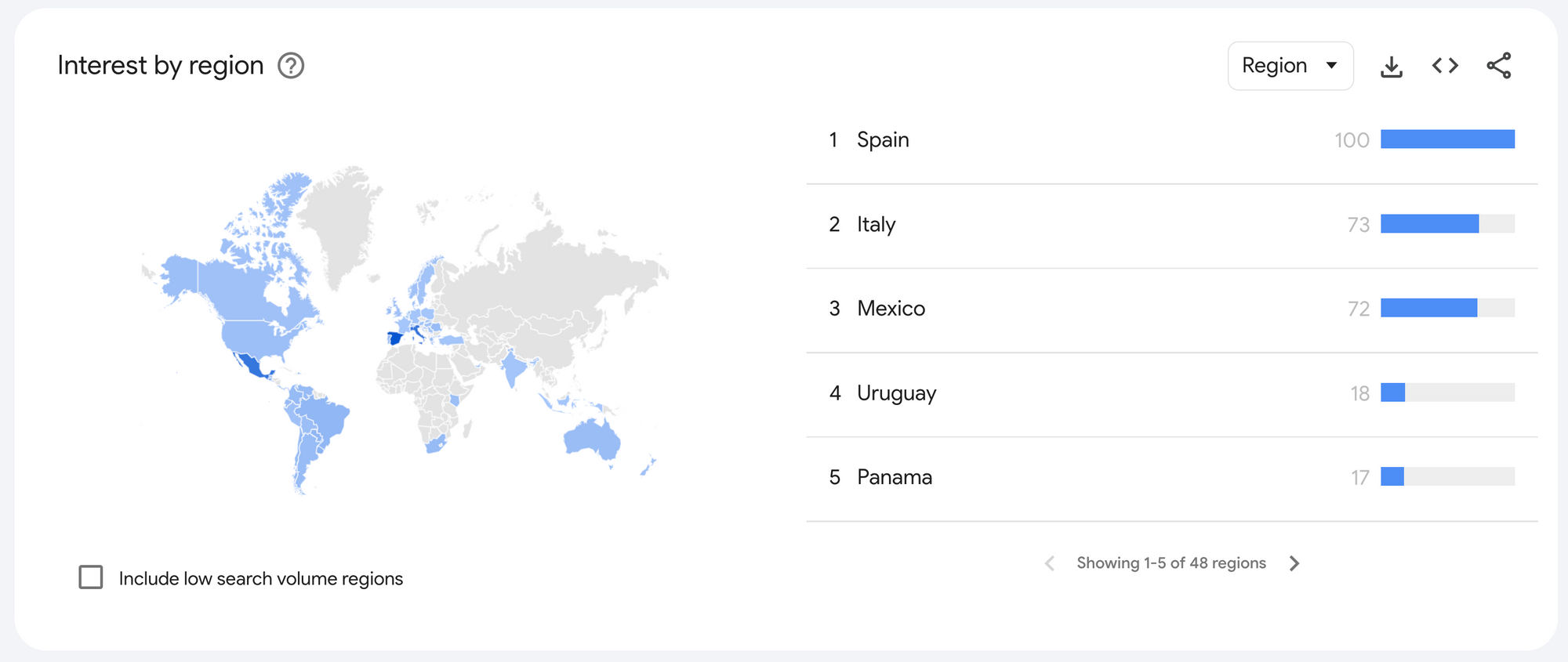 Since the race took place in the United States, I wanted to find out what topics Americans Googled (Figure 4). Intriguingly, the data indicates an interest in Max Verstappen's personal life, with searches focused on his age and girlfriend, Kelly Piquet, who is often seen on TV during podium celebrations. The regions generating these Google searches (Figure 5) include Florida, where Miami is located. Notably, other states hosting races this year, Texas (home of the United States Grand Prix in Austin) and Nevada (site of the Las Vegas Grand Prix), also appear in the top five.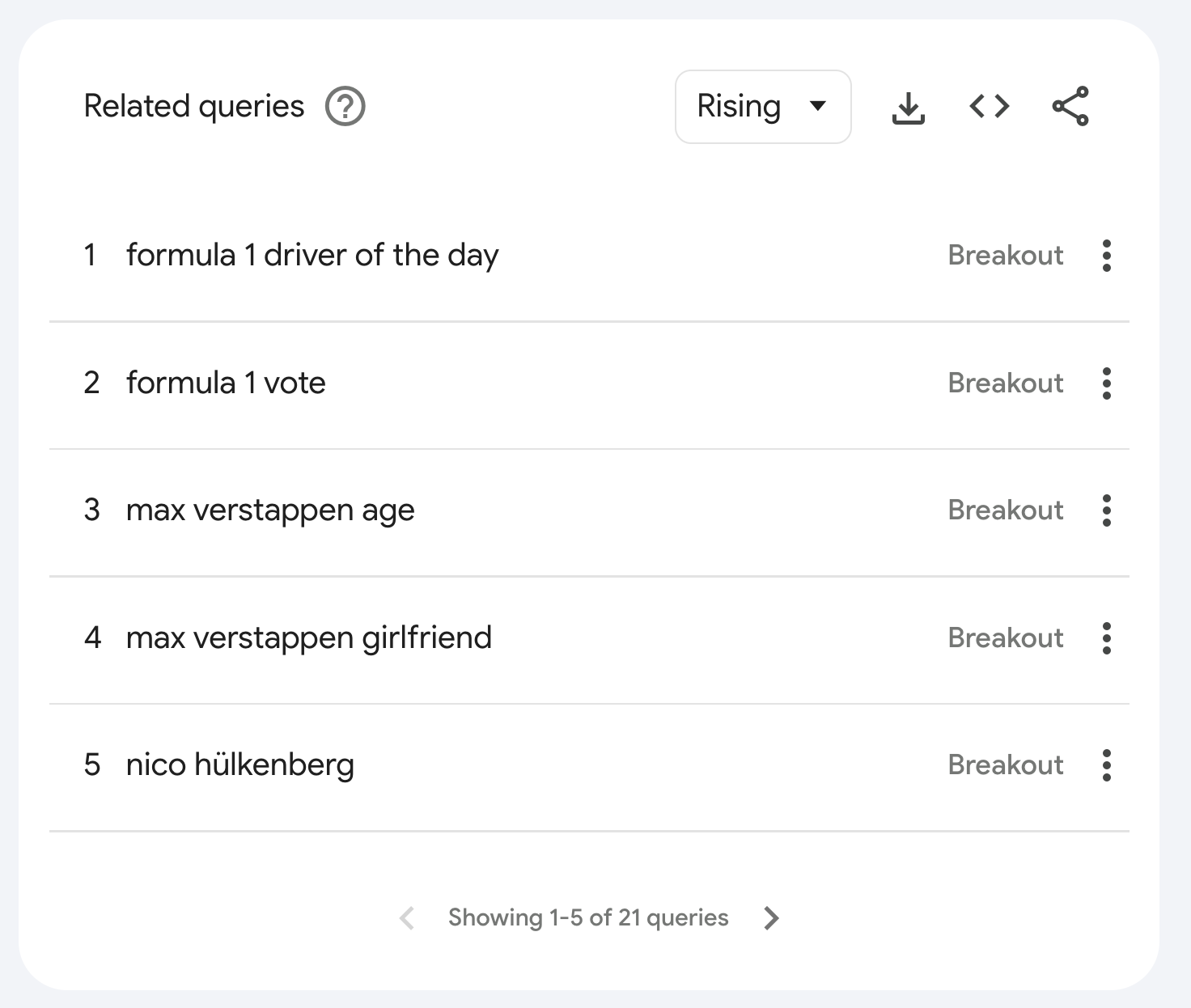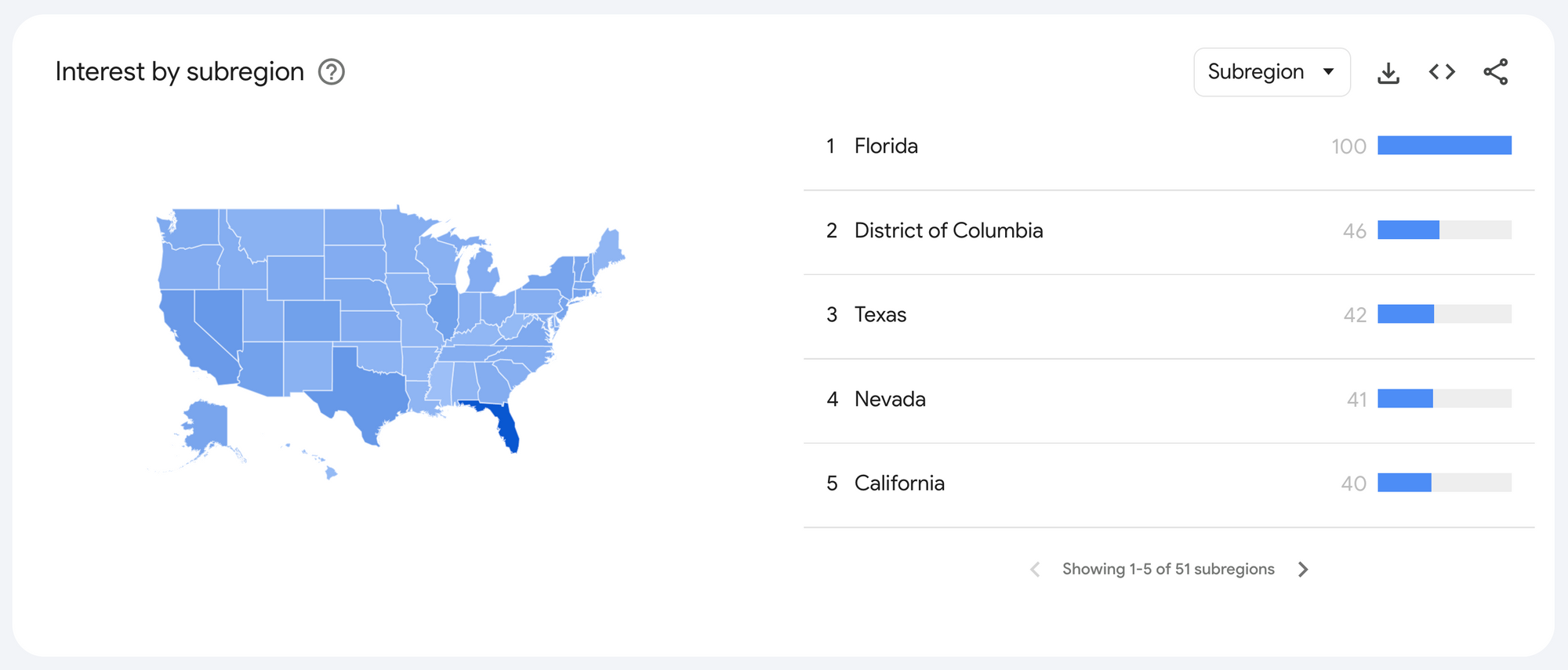 Examining Google Trends offers fascinating insights into fan perspectives worldwide and serves as a unique way to address post-race blues. This brief analysis of what people searched during the race revealed a significant portion of interest originating from Spanish-speaking countries, while Americans were particularly keen on learning more about race winner Max Verstappen.