What fans Googled during the 2023 British Grand Prix
Discovering fan curiosity with Google Trends data: A closer look at the most popular search queries during the 2023 British Formula 1 Grand Prix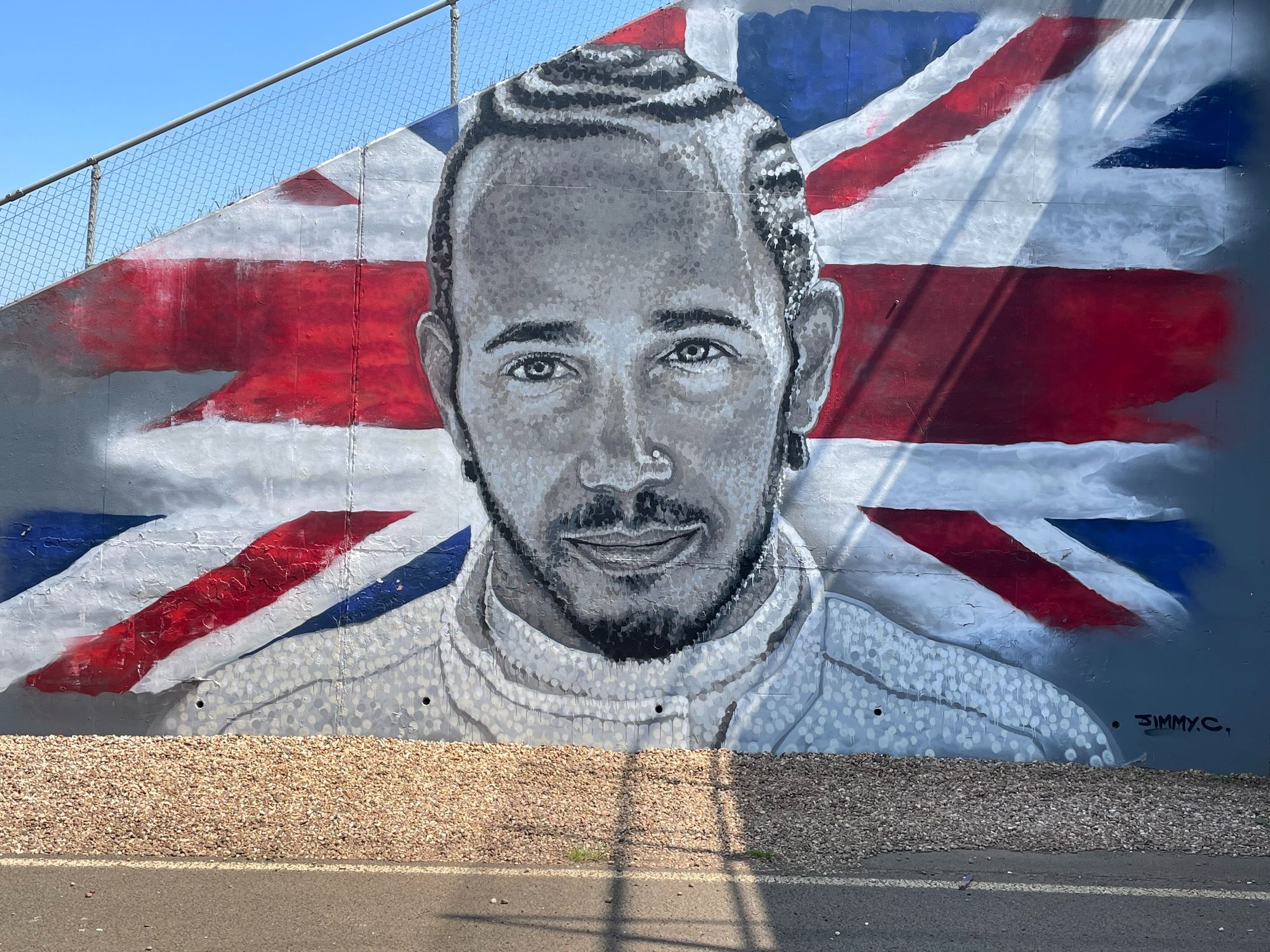 Silverstone Circuit, an iconic track filled with rich history, has seen countless memorable moments unfold. Who could forget last year's electrifying spectacle when commentator David Croft exclaimed, "through goes Hamilton," as Lewis overtook Charles Leclerc and Sergio Perez? This year's British Grand Prix also had its share of moments. One such instance occurred right at the start of the race when McLaren's Lando Norris momentarily overtook the reigning champion and current season leader, Max Verstappen of Red Bull Racing. Despite this brief setback, Verstappen reclaimed his lead by the second lap and ultimately secured the top spot on the podium. Sharing the celebratory stage with him were Norris and fellow British native Sir Lewis Hamilton of Mercedes.
Maintaining the tradition since the season opener in Bahrain, I turned to Google Trends in the aftermath of the race to learn about the most popular Formula 1-related search topics related to Formula 1 people were searching for during the race.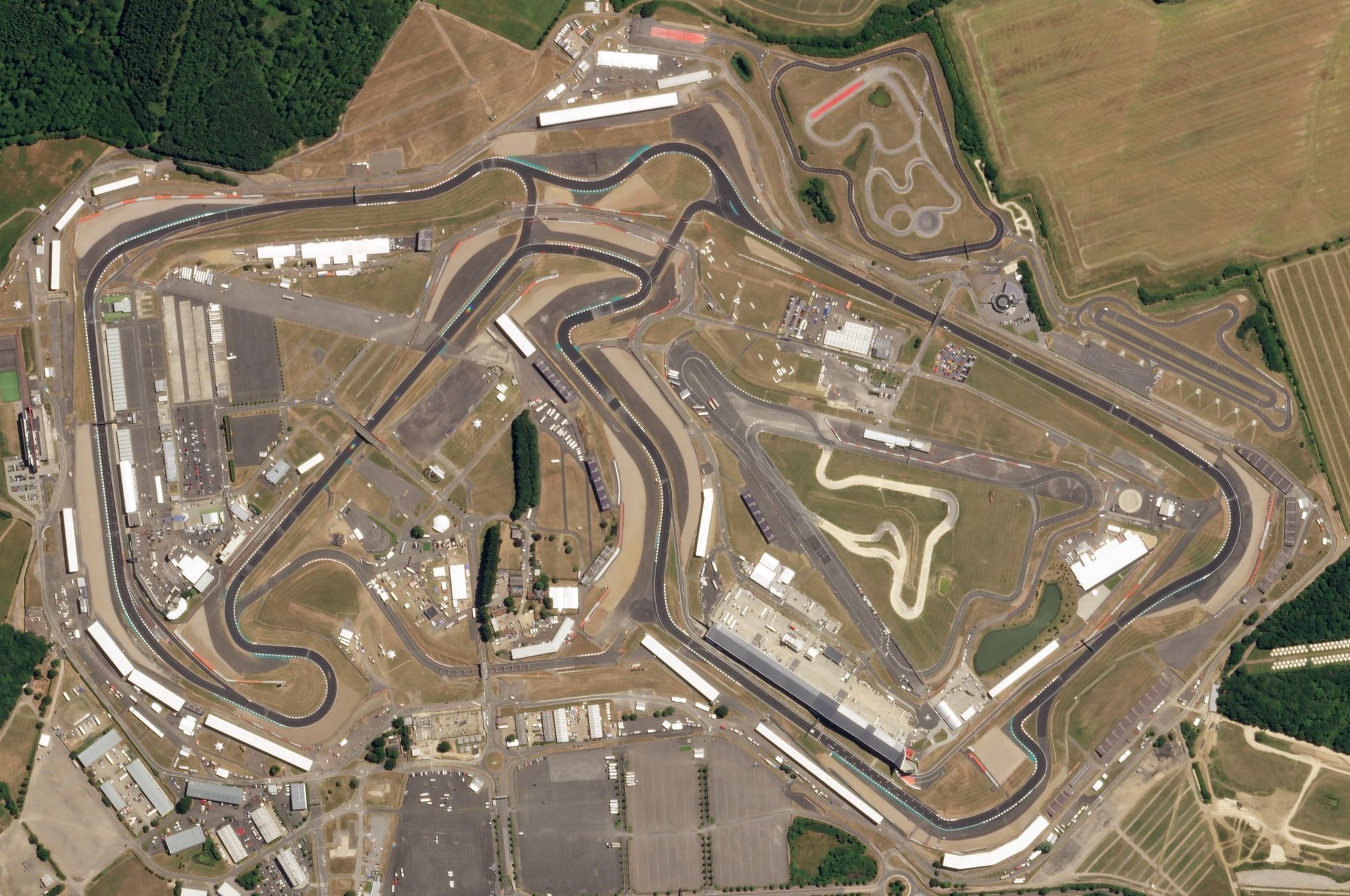 On Sunday, July 9, at 15:52 UTC, I entered "formula 1" into Google Trends to identify the most popular worldwide queries from the previous hour. This timeframe covers the last 33 minutes of the race, right up until Verstappen's victory, and the following 27 minutes. During this hour, the global Google search interest peaked at 15:30 UTC (Figure 1), five minutes after Max earned his eighth win of the season.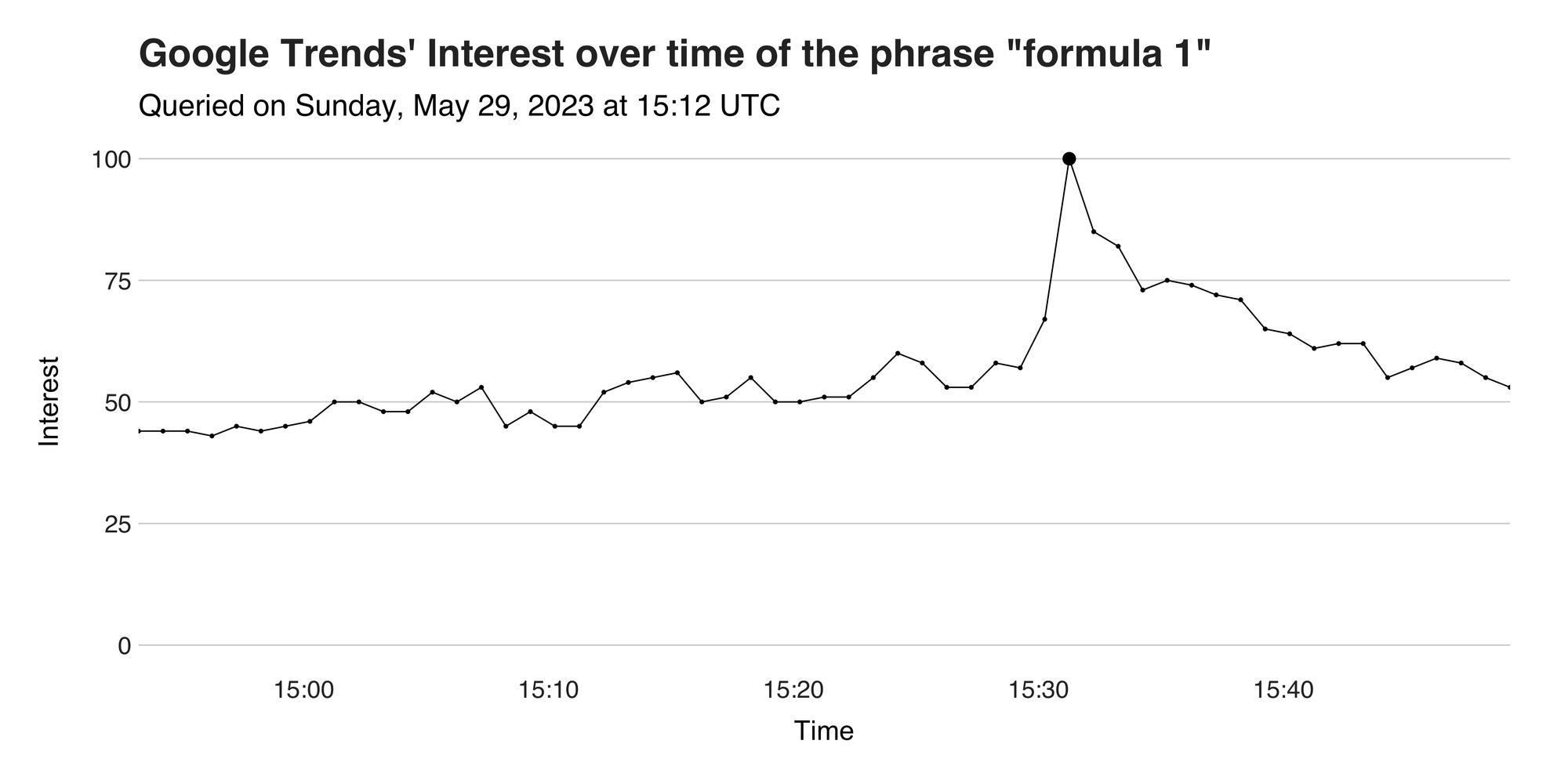 Three of the most popular Formula-1-related Google searches (Figure 2) during this hour refer to the popular Driver of the Day award—a fan-driven poll that allows enthusiasts to vote for the racer they believe outshone the rest.
An intriguing search query was "Shakira Formula 1," alluding to the renowned Colombian singer. With recent rumors linking her romantically to Lewis Hamilton, her presence in the paddock, which is not her first this season, naturally fuels speculation and captivates those fans interested in the off-track lives of Formula 1's stars.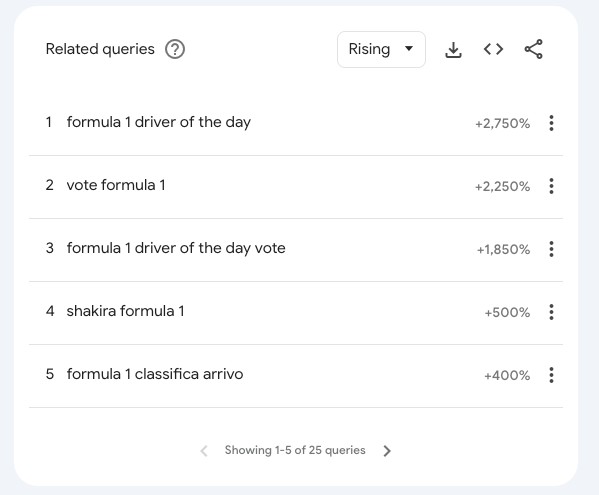 I also explored the related topics (Figure 3), which are subjects that Google's algorithm identified as relevant to my initial search term. This weekend's top topics predominantly featured drivers. Lewis Hamilton topped the list, followed by Max Verstappen, Williams' Logan Sargeant, and Red Bull's Sergio Perez. The remaining topic pertained to the safety car, which is deployed when an on-track incident necessitates a slowdown until the situation is resolved. The safety car made an appearance on lap 32 when the power unit of Kevin Magnussen's Haas caught fire and forced his retirement.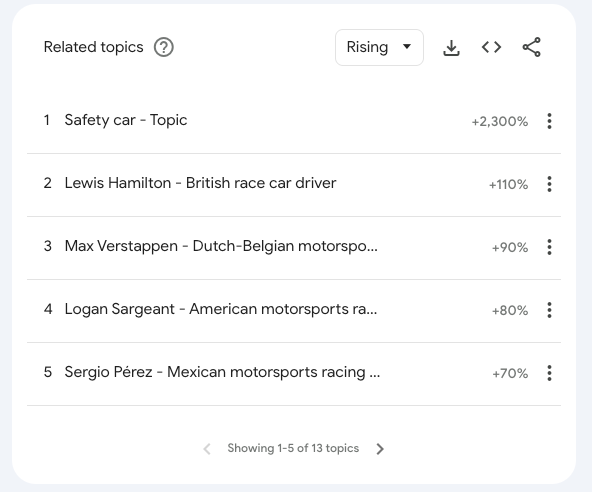 I've been examining these Google Trends since the season's first race. Doing so offers curious insights directly from fans worldwide and is a fun way to handle the post-race blues. This race's top-searched query included the popular Driver of the Day award and how to vote for it. Concerning topics, mentions of drivers and the safety car were among the most popular.