What fans Googled during the 2023 Belgian Grand Prix
Discovering fan curiosity with Google Trends data: A closer look at the most popular search queries during the 2023 Belgian Formula 1 Grand Prix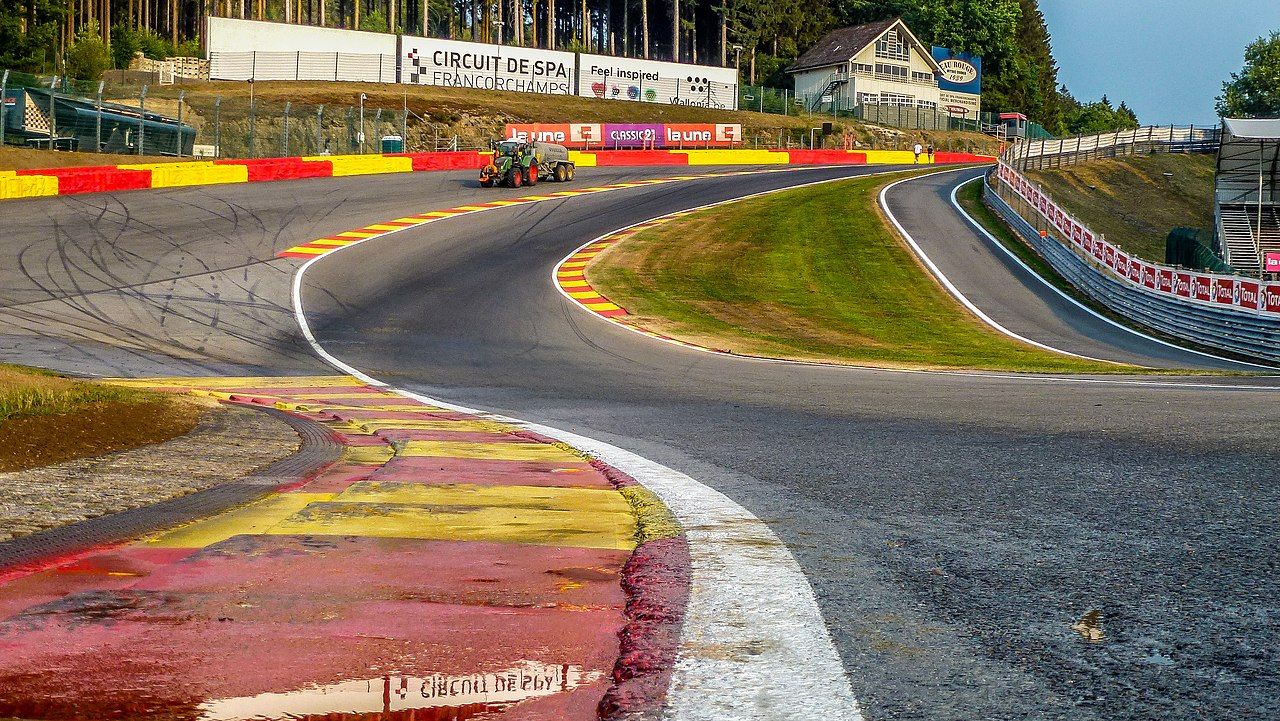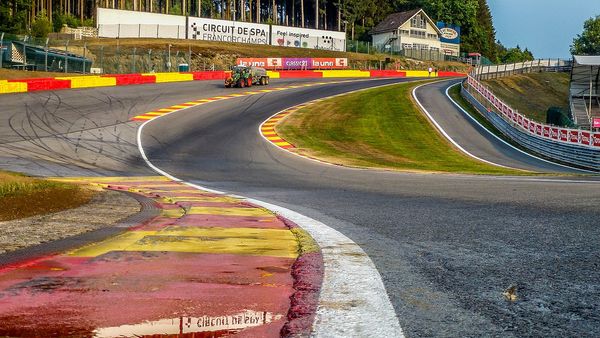 And so, we find ourselves in the middle of the season at the thirteenth race, just before the summer break: The Belgian Grand Prix. Famous for its unpredictable weather and Raidillon—the most celebrated corner of the championship—the 79th installment of the Belgian Grand Prix followed the season's trend but with a twist. This weekend featured the third Sprint Race of the season, with Red Bull's Max Verstappen taking the lead and McLaren's Oscar Piastri following in second place. Then, on Sunday, for the tenth time this season, Max won the Grand Prix, starting from 6th place due to a grid penalty. Sharing the podium with him were Ferrari's Charles Leclerc and teammate Sergio Pérez.
As has been my custom since the season opener in Bahrain, I turned to Google Trends post-race to explore the most popular Formula 1-related search topics during the event.
On Sunday, July 30, at 14:46 UTC, I entered "formula 1" into Google Trends to identify the most popular worldwide queries from the previous hour. This timeframe covers the last 36 minutes of the race, right up until Verstappen's victory, and the following 24 minutes. During this hour, the global Google search interest peaked at 14:30 UTC (Figure 1), 8 minutes after Max ended his race.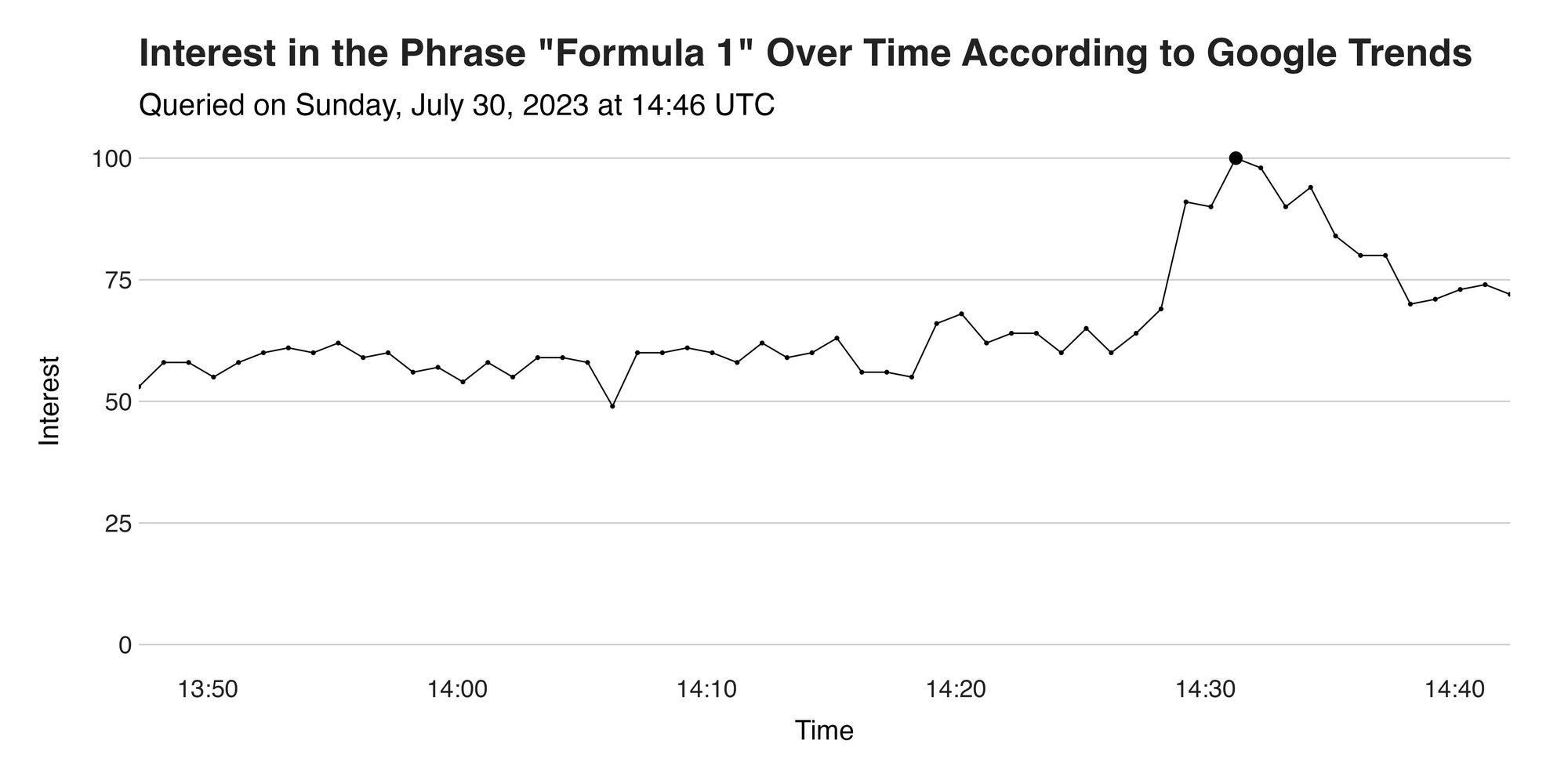 During this hour, the top five Google queries (Figure 2) related to "Formula 1" concern the Driver of the Day award—a fan-driven poll allowing enthusiasts to vote for the racer they believe outperformed the rest. Max also claimed this accolade. Other queries included one about Red Bull's record-extending 13th consecutive win, a search for Haas' driver Kevin Magnussen, and curiosity regarding the sport's points system.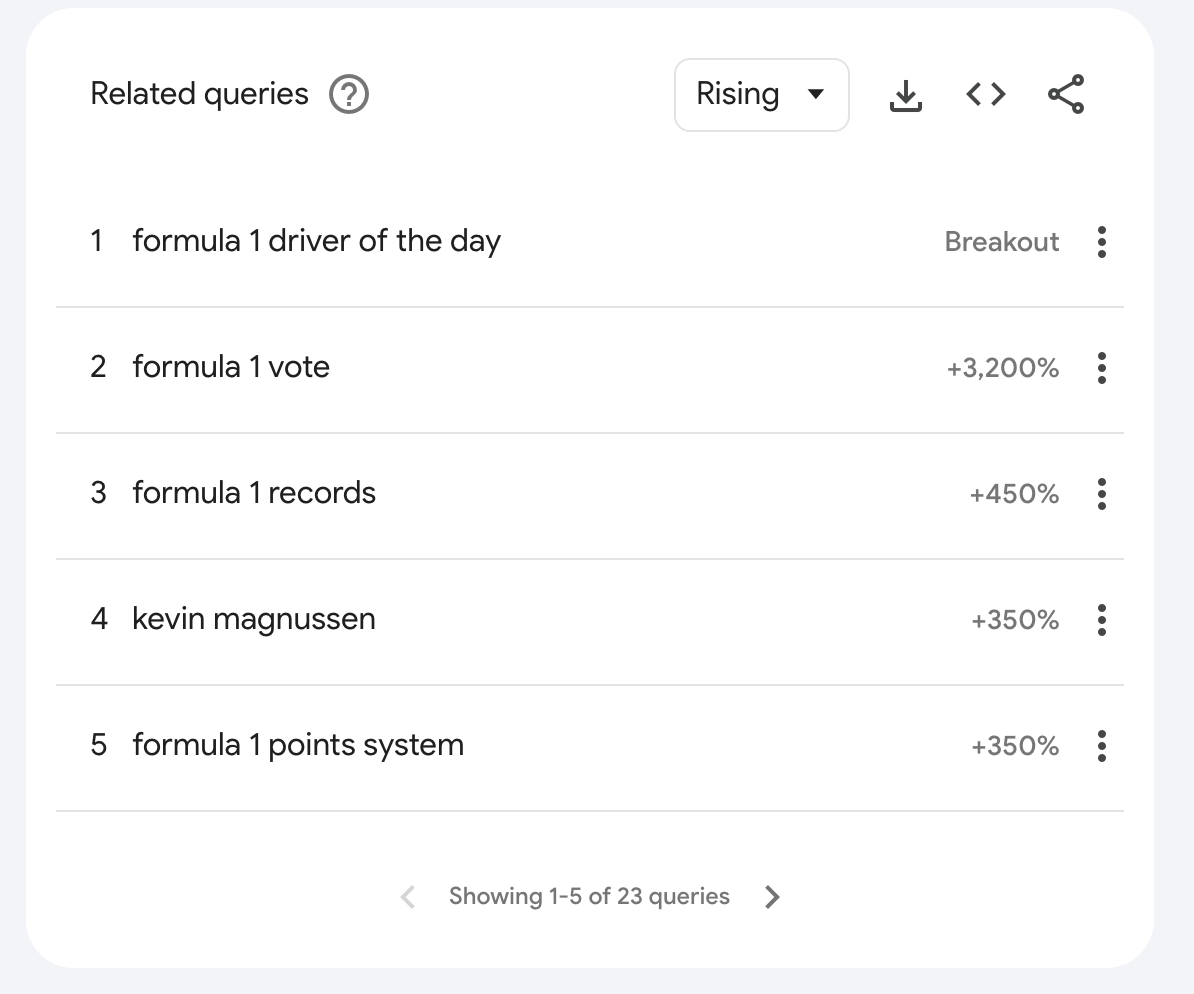 In terms of regions (Figure 3), three countries that host Grand Prix events—two of which are home to several drivers—appear in the top locations where the search term was most popular during the hour. Albania and Paraguay also feature in the top five.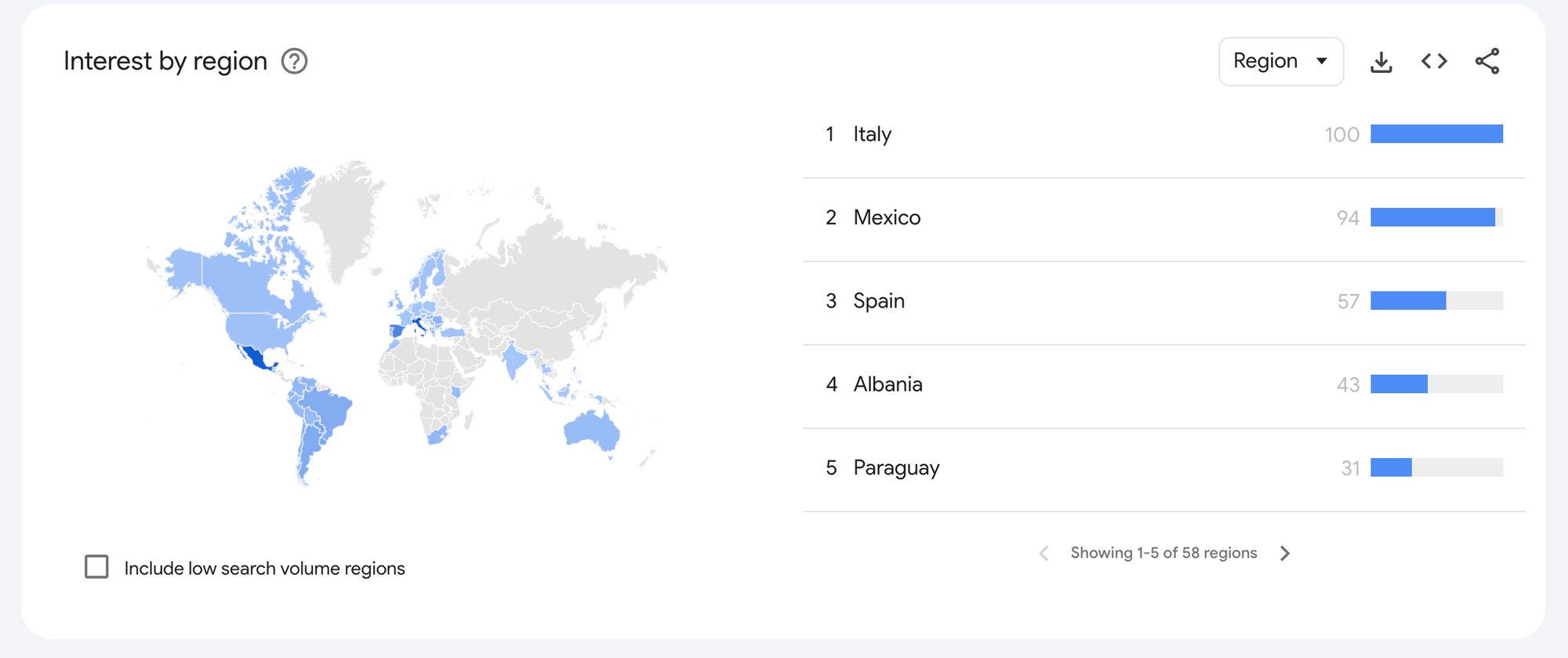 For no particular reason, I wondered if my home country, Puerto Rico, displayed enough interest to surface in Google Trends. The answer was no. The screenshot below illustrates that Puerto Ricans were not interested in this event,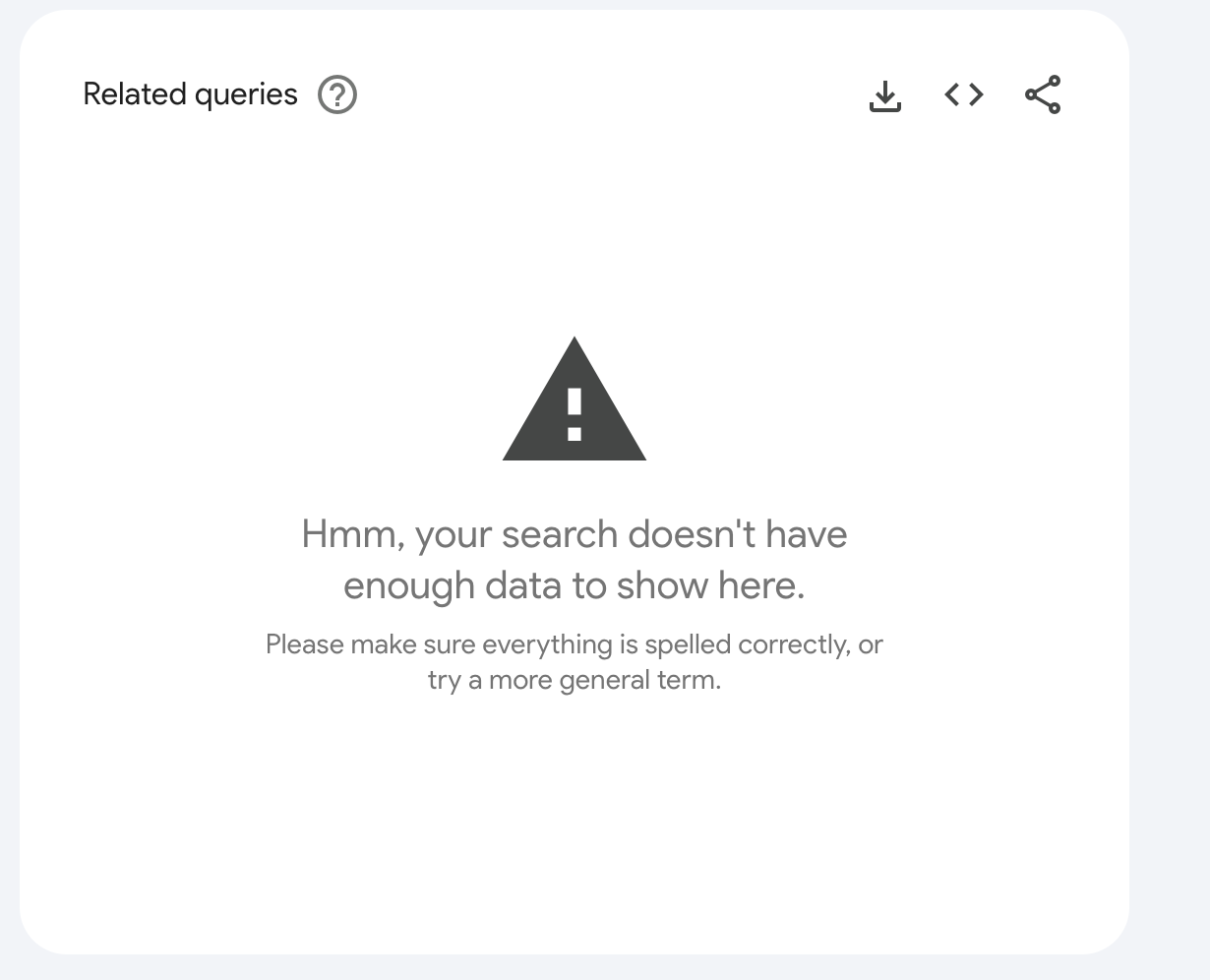 I've been looking at these Google Trends since the season's first race. Doing so offers curious insights directly from fans worldwide and is a fun way to handle the post-race blues, which is more relevant since the season enters a month-long break. This weekend's top-searched query included the Driver of the Day award, a driver, and curiosities of the sport, such as records. As for the origins of these searches, Italy, Mexico, and Spain emerged as the top three countries.